Cooler Master Jas Pro Review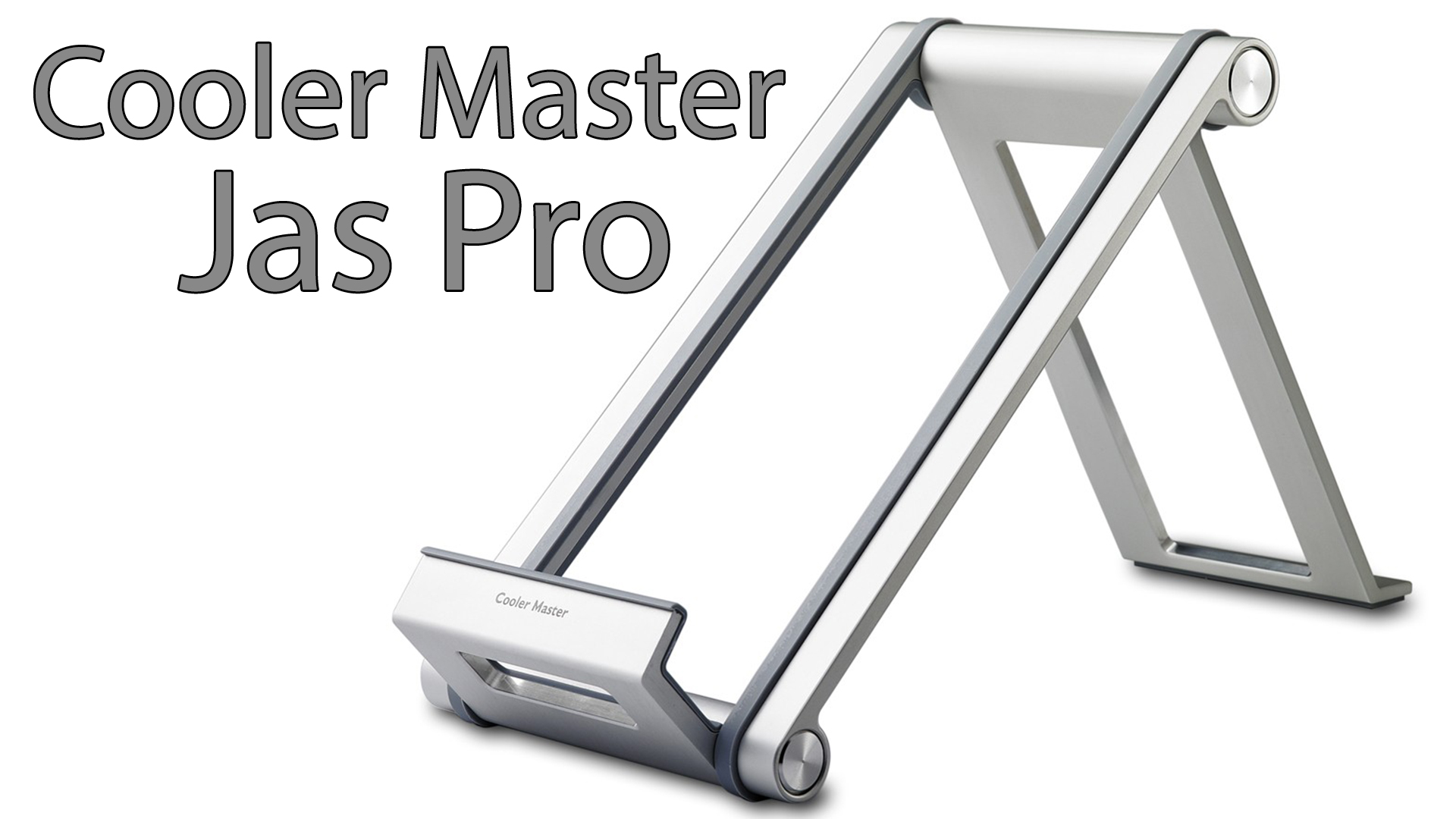 If you're interested in getting your MacBook Pro or any laptop up out of the way, check out the Jas Pro by Cooler Master. This laptop stand can put your computer up at a good angle for the best viewing or just to store it out of the way while showing it off.
The whole unit is made out of aluminium with rubber in all of the right places to keep your computer out of contact of the aluminium. The entire construction of the Jas Pro is very rigid and won't be unstable with a heavy computer supporting it. The stand can fold up to a relatively small form factor if you need to take it with you anywhere.
The stand has a good range of motion to customize the correct height for you, although it doesn't go totally flat. The stand has rubber feet to keep it from slipping around on a desk and potentially breaking your computer.
I am impressed with its overall construction, it's rigid in all the right places and keeps your computer protected from coming in contact and rubbing against the aluminium. This stand is great for anyone who might have an external keyboard and mouse.
The stand is well worth the money for the quality and reliability that you've come to expect from Cooler Master.