Eflow Electric Bicycle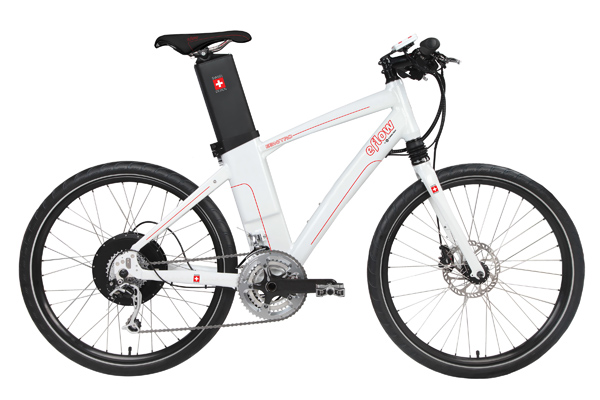 While electric bikes are somewhat unheard of in the states, it is extremely popular in some countries  Over at the Eflow booth at CES 2013, the company announced their E3 nitro electric bicycle. The E3 has all of the high-tech features including a 500w electric motor, high-capacity Samsung 36V lithium battery, and electronic controls giving riders total control of their ride. It tops out at 20 miles per hours giving the rider about 35+ miles of range with normal peddling. For rider that need more, Eflow also has an extended battery pack that will allow riders to travel 50+ miles of range with normal peddling.
The bike retails for around $4000. For those who don't need the top of the line model, Eflow has various models starting at $600 through a variety of different distribution channels, including Arei, and various bike shops and online retailers.