Facebook Acquires Group Messaging Service Beluga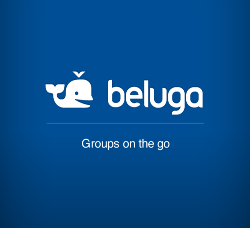 Facebook has just acquired the group messaging service Beluga.
For now Facebook has kept most of the details in the dark but this is what we've gathered. Facebook has bought both the product itself and the development. There is no immediate plans to shut the service down for now.
This acquisition is the first of its kind, in the past Facebook only acquired the developers of products, but now for the first time they are interested in both the developers and product.
From online reviews and using the service myself everything is rock solid on the service. It is everyone's best friend for group messaging and staying connected. Never the less, it is a solid structure that supports one of the best group messaging clients out there.
Beluga was in the middle of raising an angel round of funding, multiple investors were taking great interest in the company and all eyes were on the small company of 3 ex-Googlers. The scene is set out as a classic, all investors are surrounding Beluga and in waltzes Facebook making them an offer that they can't refuse.
More of Google's talent transfers over to the Facebook side.
The terms are hidden from the public eyes, but we can assume that the Beluga team will be working with the messaging department at Facebook to give users an integrated Facebook group messaging.
A message from Beluga:
Beluga is now friends with Facebook

We are happy to announce that Facebook has acquired Beluga!

Since launching Beluga, we've appreciated all the enthusiasm and positive feedback from our users. We're excited to continue to build our vision for mobile group messaging as part of the Facebook team. Beluga and Facebook are committed to create new and better ways to communicate and share group experiences.

For now, Beluga will continue to function as it does today. Your Beluga account and data will not be lost. We'll be providing more details on future plans for Beluga in the coming weeks. Stay tuned!

Ben, Lucy and Jon
Team Beluga
The acquisition of Beluga is a very good move on their part. Group messaging is on track to explode, and Facebook being a major player in this will ensure that it will keep lots of members and gain many more to come. With both Groups and Messages, Facebook will be at the forefront of this explosion. But in order to keep up with it all Facebook needs a solid platform, that's where Beluga comes in.
The focus now is the integration of Beluga's technology. Will Facebook take the technology and make their own standalone service for group messaging or will they roll it straight into Facebook's app experience?