Facebook Admits Hiring PR Firm To Degrade Google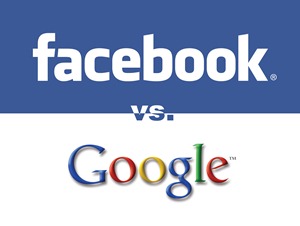 The boiling pot under Facebook and Google just got turned up a notch, the ongoing rivalry has been taken to a new level for the two giants. Yesterday, a spokesman for Facebook confirmed that Facebook was paying a high-level PR firm to spread anti-Google stories across the web to raise allegations that Google was violating user privacy.
The PR firm now revealed as Burson-Marsteller, went as far as to offer blogger Chris Soghoian help to write a major opinion-based article on the Social Circle. The Social Circle allows Gmail users to get access to information to second level people, or friends of friends information. This seems to be Facebook's main target as it's similar to the Facebook network and finding new friends through other friends.
When Burson-Marsteller would pitch this story to others it was horrendous chaos about Google:
The American people must be made aware of the now immediate intrusions into their deeply personal lives Google is cataloging and broadcasting every minute of every day-without their permission.
When this idea was pitched to Chris Soghoian he must have thought that this was blown way out of proportion. Sparking a curiosity Chris Soghoian decided to dig a little deeper and pressure them about which company that they were working for. When the PR firm refused he published all their emails sent between him and the firm to the web.
This was picked up by USA Today, where after further reading into decided that the letters weren't trying to smear the company. Picking up on an obvious lie The Daily Beast's Dan Lyons, forced Facebook's into the truth after confronting the social media giant with "evidence" of involvement.
A Facebook spokesman said Facebook hired the PR frim to do its dirty work. The company genuinely believes that Google is violating privacy of the consumers. Facebook's actions were made for self-interest and not for what they preached about.
Google has yet to comment on the situation, saying they need more time to wrap their heads around the situation that was unfolded before them.