Facebook Announces New Privacy Features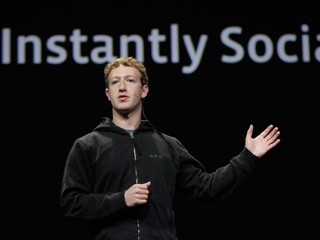 For the past few weeks the long debate over Facebook and privacy concerns has dragged on but today the company is announcing new features to address the criticism that has emerged since the launch of Open Graph and Instant Personalization.
CEO Mark Zuckerberg is doing the presenting at a live event at the company's headquarters. After Zuckerberg's opening presentation with a brief history of how Facebook and its privacy features have evolved, Zuckerberg described some upcoming changes to the social network.
Facebook has flat out said that it isn't going to remove the dozens of privacy controls that let you customize settings for very specific elements of your profile. However, Facebook is rolling out some new features to help ease the criticism:
One simple control for changing content viewing permissions to friends-only, friends-of-friends, or everyone. This setting applies to everything on your Facebook page past, present or future.
One step controls for determining how people can find you on Facebook, and what people that aren't your friend can see.
A simple way for turning off the Facebook Platform, this is a simple control to opt-out of any Facebook advertisements or 3rd part ads.
A way to opt-out of sharing your friends list and the Pages that you like.
The theme to all of these is to keep it simple. This simplicity is an easier way to stop sharing information with people, websites and applications that you don't want to have access. That said, it looks like instant personalization will remain on by default.
The new privacy controls will go live soon with in the next couple of weeks and Facebook will be inserting a message on user homepages alerting them to the new options.