Facebook Raises $1.5 Billion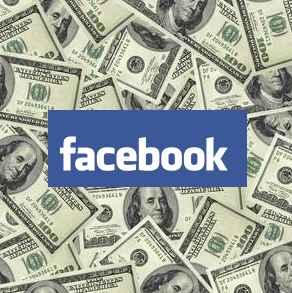 Facebook has announced today that it has raised $1.5 billion in venture from Digital Sky Technologies and Goldman Sachs. Now that Facebook has that money in it accounts the company now rests firmly on its worth of $50 billion.
"With this investment completed, we now have greater financial flexibility to explore whatever opportunities lie ahead," said Facebook CFO David Ebersman. Facebook is continuing to be a huge hit company that is expanding rapidly and the extra money, as he explains, will help Facebook fund multiple projects to continue the Facebook evolution.
Goldman Sachs invested $450 million and Digital Sky Technologies fronted $50 million of the $1.5 billion dollar funding. The remaining $500 million came from investors overseas who are participating in Goldman Sach's Facebook investment plan. In the announcement today Facebook's CFO went on to say that overseas investments could have reached upwards of $1.5 billion but decided to make a cutoff at $1 billion.
With this major investment coming to a close, Facebook will acquire more than 500 shareholders, which will require that Facebook publicly disclose financial results no later than April 30, 2012. Today's investment was not a surprise to Facebook, who was approached about the investment and decided that, "it was an attractive opportunity to bolster its cash reserves and increase its financial flexibility."
Some experts speculate that the newly acquired money will go towards buying a new campus for the Facebook staff, they have had their eyes on the old Sun Microsystems campus for a while now, but only time will tell.