Larry Page's New Google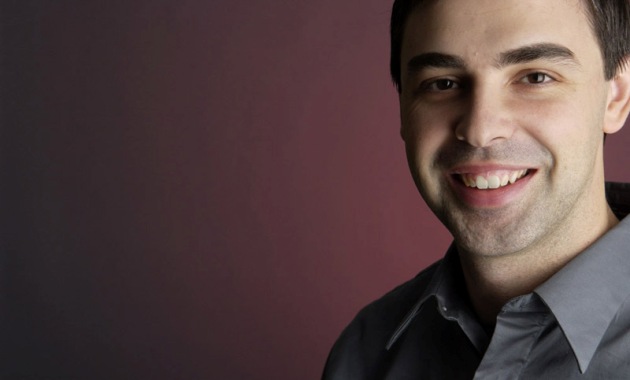 This afternoon during Google's fourth quarter earnings report, Google's leaders announced that Eric Schmidt will be stepping down as CEO and Larry Page will replace him starting April 4 of this year. The changes also include, co-founder Sergey Brin stepping down as president of technology and just taking on the roll of co-founder.
With a new CEO we are also going to see many changes to the internal working of the company.
The current setup for the company is like this, Eric Schmidt, Larry Page and Sergey Brin run the company as the acting head of the company, each one of them has equal say on all major decisions in the company. With the current system in place Google has been able to grow rapidly and we can see that by its major success today. Eric Schmidt says that in the recent years the equal decision making process has slowed down and has been difficult overall.
With the upcoming change of CEO, Larry Page plans to fix all of that. At the earnings report today Eric Schmidt told reporters that he is stepping down to focus primarily on external affairs, primarily partnerships, business relationships, government outreach and customer relations. The new changes mean Eric Schmidt will now be the Google representative to head to Washington D.C. and present Google to the U.S. Justice Department while creating new partnerships with the newest, biggest and most upcoming media and technology organizations.
When Larry Page steps up this April as CEO he will focus on internal Google affairs, mostly directing his time and effort into product development to keep Google on top and ahead of the evolution. This means, Larry Page is the man who will be making sure everything inside the company is running smoothly and all employees are happy and ready to work hard.
Lastly, Sergey Brin's new job in all this is to work ahead and lead the experimental technologies department, taking a leading role in coming up with the latest and greatest. He will be the man who we don't see or hear from but will be the gears that keep Google on track with the rest of the engineering team.
Although the trio will still stay friends and stick together, Larry Page is now calling the shots as the sole decision maker of the multi-billion dollar company. Just think, now when something doesn't work, Google has an exploding quarter, or something takes a nose dive to the ground, we all know who is responsible.
Larry Page is now "The Man."