Microsoft OneNote iPhone App [Review]
If you are familiar with the Microsoft Office suite, then you know of Microsoft Office OneNote. This note taking application is essential for any student or individual who needs to keep notes and create checklists for themselves. Microsoft's first iPhone app tied to the Office application suite looks very promising.
For a limited time Microsoft is letting iPhone users download the application for free to let users access, edit, and create notes from their iPhone. With Microsoft's new marketing for "the cloud," all OneNote documents are synced with your Windows Live SkyDrive account to easily access via the Web app or OneNote 2010 on your computer.
Similar to Evernote, OneNote ties in the Office cloud network to store all your files for later use and retrieval from any Internet connected device or computer. I took some time to play with OneNote Mobile and I was very pleased with the design and navigation of the app. The ability to synchronize with my existing OneNote files was amazing.
With this iPhone application just launched, Microsoft plans to have a Mac OS X version very soon, so OneNote can be a universal note taking application.
Because of design limitations of iOS, OneNote on the iPhone will enter your data as plain text, but some rich text formatted notes will show up if you synced them from the Web app or OneNote 2010.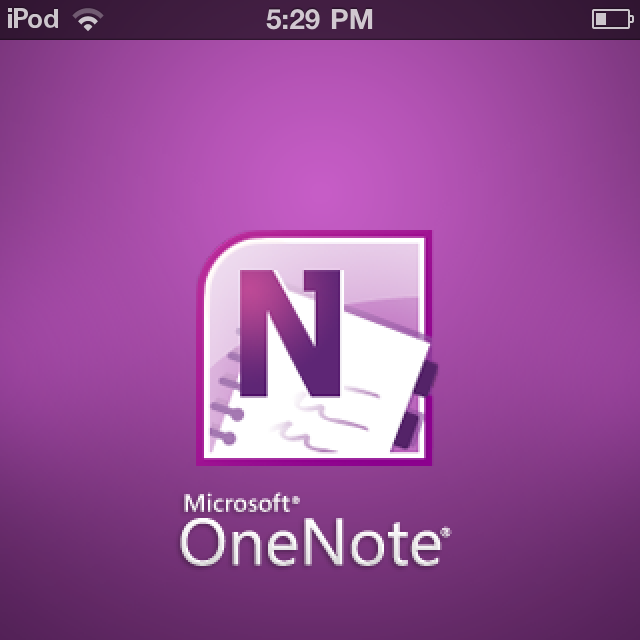 One amazing feature that I am very lucky to see is formatting buttons on the keyboard. When typing out notes, users can quickly and easily create bulleted lists or even check marked items so they can go back and check off once a task is complete.
Another feature I am excited to see is the in app camera feature. Enabling you to take a picture of, let's say, a white-board, and pin it in your notes for later reference. One ability Evernote does have over OneNote is the ability to support audio recordings.
For the most part the app is attractive and easy on the eyes, providing a clean usable interface that lets even the most unorganized find their way around.
The performance of the app is very speedy and synchronizing is a breeze. On even slow Internet connections, like my own, it compared will with the Evernote app sync speed.
This app caters more towards the existing OneNote users who want to find an easy way to access their notes on the go. It currently isn't at the point to compete with other services like Evernote, but they both are very nice apps and I recommend that users try both apps to see what works for them. I am also curious to see what else Microsoft has in store for future iPhone apps, hopefully breaking some type of basic word editor to the iPhone as well.
Download it here from the iTunes App Store!