Facebook Releases New Mobile App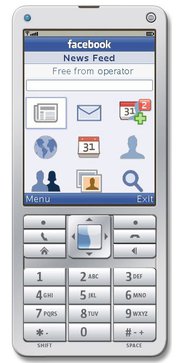 In a release today, Facebook announced a new mobile application design for special phones. The special release will allow Facebook users to access their messages, pictures, news feeds, profiles, events and more.
The new application is meant to give the select phones a new smartphone-like Facebook experience, similar to the iPhone application experience that most users already enjoy. The app will incorporate a simple homescreen, contact syncing, and easy access to photos.
The best part about this new release is users who are on the select phones will not be charged data rates when using the Facebook website. From the list we have complied a shot list of phones and countries the new mobile service will be launching on.
Vodafone (Romania)
Tunisiana (Tunisia)
STC (Saudi Arabia)
Play (Poland)
Dialog (Sri Lanka)
Life (Ukraine)
Viva (Dominican Republic)
StarhHub (Singapore)
Three (Hong Kong)
Other carriers and countries are also gearing up to release phones soon, but the above list is all about the phones that are releasing now, and below is the list of carriers who will have the special phones soon.
Mobilicity (Canada)
Reliance (India)
Telcel (Mexico)
TIM (Brazil)
Vivacom (Bulgaria)
Facebook is a global company who has a stronghold in other countries. Facebook finds it an advancement to develop applications of all kinds of users to continue to dominate the market. With Facebook closing in on 600 million active users on Facebook, they are truly dominating the market and have no signs of stopping.