Facebook To Announce New Home On Android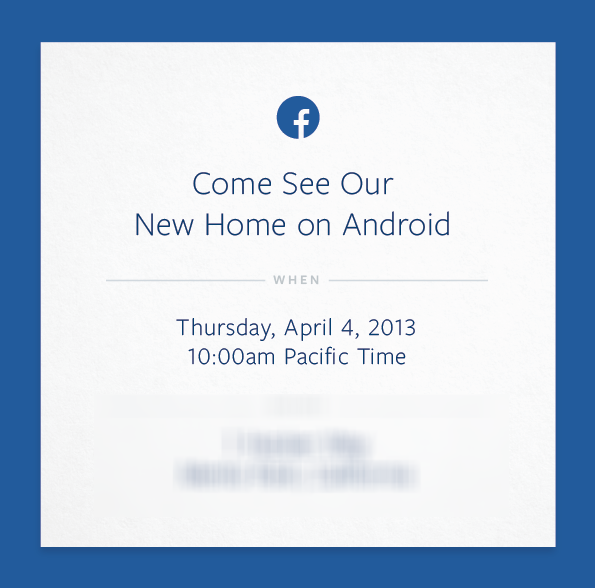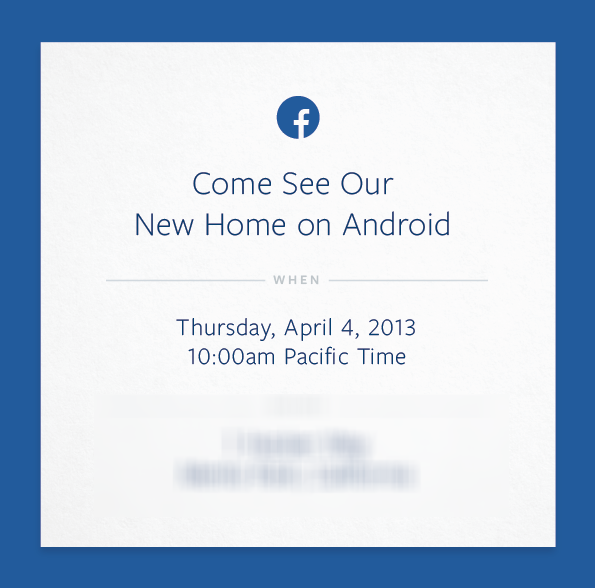 It is just days till we get information on the Facebook phone. Recently, Facebook sent out letters to the press saying, "Come see our new home on Android" in Menlo Park, California on April 4 at 10 AM PDT.
Suggesting from the invitation, it has to do something with the Facebook phone that has been rumored for months or a Facebook consumption app. As the company already has multiple apps on Android, of many that does not warrant an invitation, it sounds more likely that Facebook is ready to announce their phone.
What it is known right now is that the company is working with HTC on developing the Facebook phone. Unlike HTC's attempt on making a Facebook with the HTC Sense, a failed phone that had the Facebook button, the Facebook Phone is said to have deep integration between the two company. It is suggested that the phone will be a HTC built phone running on a modified Android OS with their custom overlay. It is said that the device will natively embed social features on a device's home screen.
Although there is some suggestion that the event is just an announcement for an enhanced home screen integration on Android, we are doubtful for a large announcement like this. Will the phone make a large dent in the mobile market? As of right now, Facebook is becoming less of a thing to use with the teen demographic. We just have to wait till April 4th for more information.