Google Unveils More Google 'Features'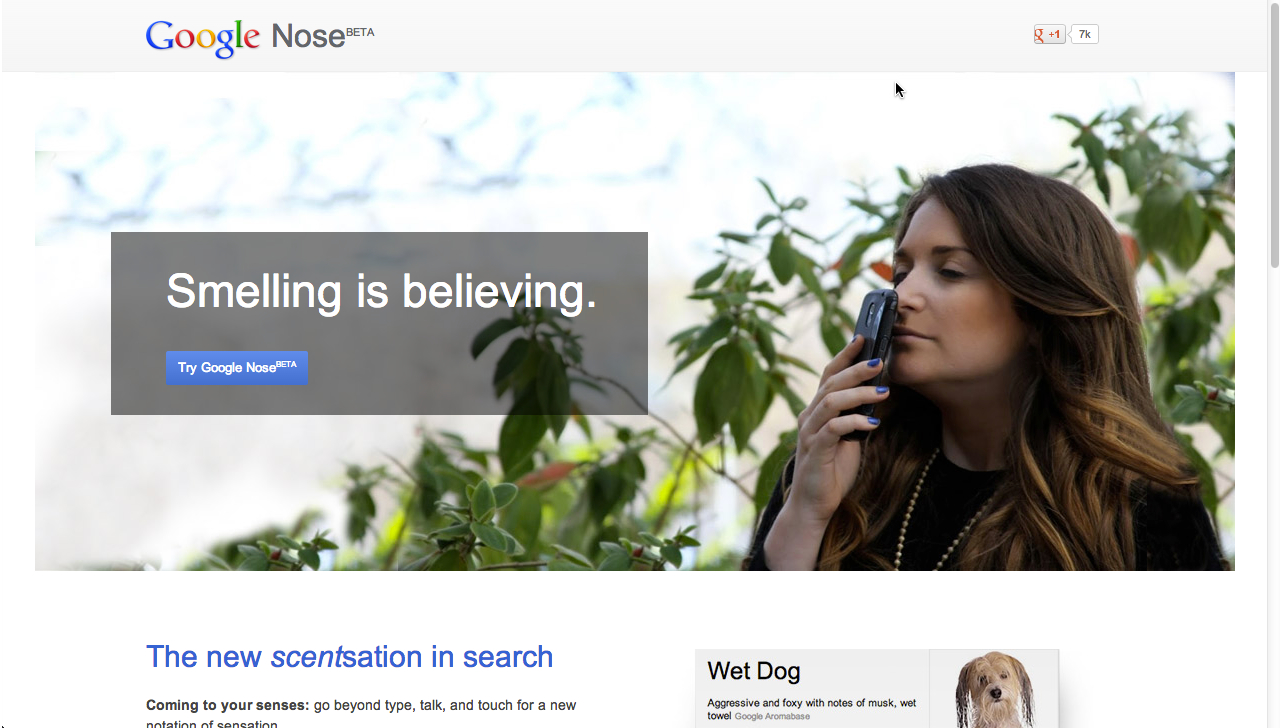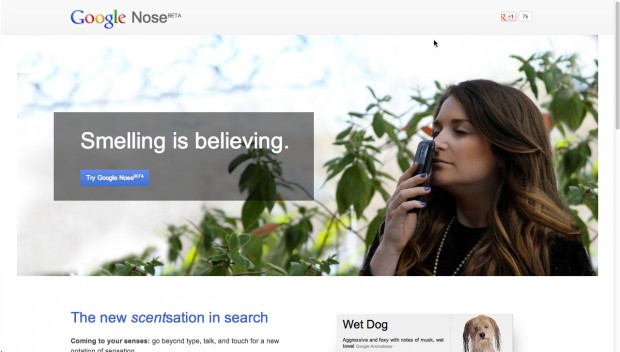 If you thought that Google's Shopping Express was the only thing that they are unveiling for a while, you are wrong. Today, Google unveiled two new services and made announcement on one of their existing services.
In Google Maps, Google unveiled a way of finding treasures on in the country from your computer called Google Maps Treasure Mode. With this feature, users are able to explore hand drawn landmarks, find hidden treasure chests, and "Beaware of pirates!" (yes, there is a typo). Google has released a video about the new feature.
In Google's own search service, Google unveiled a new way of finding things on the web; using your NOSE. Google Nose allows you to find out what your searches smell like. In order to for this to work, Google had to use a mixture of Street Sense vehicles that has inhaled and indexed millions of atmospheric miles, Android Ambient Odor Detection service that collects the smells from the world's most sensible mobile operating system, and their new SMELLCD™ service, a 1.8+ high-resolution compatible for precise and controlled odors. The service is compatible with most computer and mobile devices out on the market. Google has released a video about the new feature.
As of right now, the service is highly emphasized in BETA.
The last thing Google announced is their YouTube Service. Today, Google announced that they are closing the video streaming service. Apparently, the service was actually a contest that lasted eight years, with the goal of finding the best video ever created. As of today, the service has stopped operation and will return with the winning video when the company has selected the best video ever created, which is estimated a few years from now. The company has released a video about the changes to YouTube.
Also, happy April fools day….