Final Cut Pro X 10.0.3 Released With Multicam And More [VIDEO]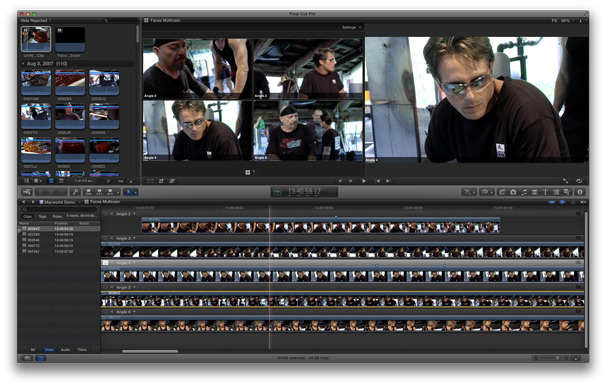 At MacWord Apple announced the release of Final Cut Pro 10.0.3 which brings multicam features and more. After working out the kinks and getting user feedback Apple is moving towards the professional market and bringing back all the features that we loved in Final Cut Pro 7. You can also get the FCP7 to FCPX conversion tool for $10 in the Mac App Store.
Final Cut Pro X 10.0.3 brings multicam integration with up to 64 camera support. It supports different cameras with multiple types of codecs and sizes to match what you need. With that it also has advanced metadata integration with better audio sync for your videos.
Next, FCPX is bringing back layered PSD file support, previously you had to use Motion to import it into FCPX. Now it's super simple to import direct PSD files.
More features include meta-relink, advanced chroma keying, improved text and effect editing, advanced key framing all of that and much more.
Hardware support is also being added under the tag of BETA and includes support for Blackmagic Design, AJA Video Systems PCIe Card, Thundebolt hardware and support for Matrox is coming soon.