Flickr Accidentally Deletes 4,000 Pictures Off A High Profile Account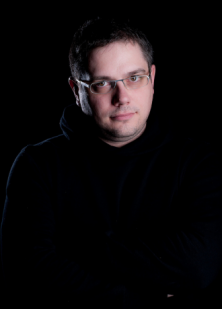 Imagine being a brilliant photographer and creating photographs that are shown worldwide and used everywhere. Then, one day you wake up to access your Flickr account and BAM all 4,000 photos that you've made over the last 5 years are gone!
For one man this is a true story. Photoblogger Mirco Wilhelm woke up this morning to find all of his photos have been accidentally deleted from his Flickr account. He says in his personal blog that he reported a user the day before for obvious copyright violation and during that process that staffer who was reviewing the reports deleted his account.
Flickr isn't smart enough to disable accounts before deleting pictures, no they just drop the accounts right on the spot. After a freak out moment Micro Wilhelm wrote to Flickr and they promptly wrote back with this:
Hello,

Unfortunately, I have mixed up the accounts and accidentally deleted yours. I am terribly sorry for this grave error and hope that this mistake can be reconciled. Here is what I can do from here:

I can restore your account, although we will not be able to retrieve your photos. I know that there is a lot of history on your account—again, please accept my apology for my negligence. Once I restore your account, I will add four years of free Pro to make up for my error.

Please let me know if there's anything else I can do.
Again, I am deeply sorry for this mistake.

Regards,

Flickr staff
That's right, the Flickr staff is only giving him four years back on his account, even through they took down over 4,000 pictures they cannot be recovered. Mirco Wilhelm notes in his blog that most of his pro account is paid for by events they he shoots at and to him and even me that does not seem sorry enough.
Mirco Wilhelm is an IT Architect, so he knows a thing or two about computers and how to manage large infrastructures. "Going from an activ account to a deleted account is pretty much a NO-GO in any enterprise environment, because of these consequences. If you do something wrong your can't undo it again, without recreating every single setting from scratch." Micro Wilhelm says, and we agree. In no large environment can a company just drop without conformation.
Just like Mirco Wilhelm, I too have had an issue with Flickr that in my case was unable to get resolved, one day Yahoo had a hiccup with my account, and because Yahoo owns Flickr my adjoined Flickr account was promptly deleted before I could get a support ticket in to let them know of the problem. I lost 500 pictures with over 10,000 views. All I got from Flickr was a canned response saying that they are sorry and there is nothing that they can do. I had also just paid for my pro account a month before the complication and after I requested for my money back or a transfer they pointed me to their TOS which stated that they do not give refunds.
I have to agree with Micro Wilhelm, Flickr need a change in their moderation because this will happen again, whether they like it or not.
UPDATE: It seems that Flickr does have some logs and is trying to recover his pictures. This is what a support person has to say:
Hi Mirco,

I can definitely get you logged back in to your account.

However, we are taking a look to see if there is anything we can do in this particular case to restore your content.

While we investigate this we need the account to not be touched. As soon as I have any further information, I'll get back to you and will also provide the instructions on how to get you logged back in and the […]@yahoo.com account re-connected to this Flickr account.

Thanks,

Cathryn
As of earlier today, 3,410 photos have been recovered and added back to his account. In turn they have extended his pro account to the year 2036.
an official statement came out from Yahoo today, claiming the fault and sending their deep apologizes.
Yesterday, Flickr inadvertently deleted a member's account. Flickr takes user trust very seriously and we, like our users, take great pride in being able to take, post and share photos. Our teams are currently working hard to try to restore the contents of this user's account. We are working on a process that would allow us to easily restore deleted accounts and we plan on rolling this functionality out soon.
As a fellow photographer I know what it is like to lose photos and have your work ruined. So check out his Flickr and Blog to learn more.