FreedomPop Photon Review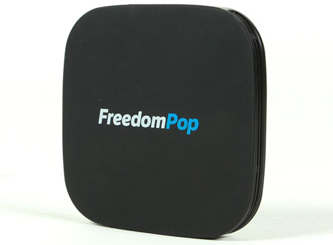 While there are many mobile internet services, FreedomPop stands out in the frugal market. The offer was compelling to our eyes that we gave this service a test run of its own.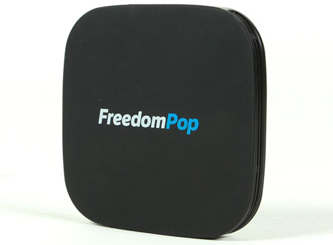 Pros
Quick and easy to connect
Low cost alternative to wireless 4G internet
Service gives you a minimum of 500mb/month for free after paying for the device.
You can get additional data usage by adding "Freedom Friends" (up to 500mb/month) or by completing offers.
Small and portable
6 hours battery life
Cons
FreedomPop is under the Clear Network. So the coverage of the service will be severely limited.
Service is not actual 4G speeds.
Connection sometimes drop when traveling.
Even if you go for the free plan, the service cannot quickly identify if you reached your cap for the month. So you may be charged a couple of dollars if you reach you maximum monthly allotment.
You will charged a dollar if you do not use the device (use less than 5mb total) in the month.
Offers warning: Some of the offers are redistributed open source software that are loaded with potential spyware and virus. Just stick with the "Freedom Friends" to be safe with no negative consequences.
What is included in the package?
For the FreedomPop Photon (which costs around $90), the device includes
FreedomPop Photon 4G MiFi (which is a rebranded Clear Spot Voyager)

2.6 inch by 2.6 inch device

Half the size of a iPhone 5 and as thin as the iPhone 5

Weighs 2.1 ounces
Connect up to 8 devices
Battery life of 6 hours

Micro-USB Cable
5V 1Amp AC charger
Quick guide manual
Conclusion
The service is not entirely free, but it is a nice low-cost solution for those who need to do some internet browsing while they are on the road. Even if you do not participate in the free plan, FreedomPop has many low-cost plans that range from 2GB to 4GB. For $90, the device will help people save money over the long run compared to other 3G/4G carriers. The only downside is the coverage and speed because it is piggybacking off the Clear Network, and the service cannot instantly tell you how much data you used. Although the device has some downfalls, the device is still useful and a cost-effective way of browsing the internet on the go.
Even though we reviewed the Photon MiFi model, FreedomPop has different models, including a USB dongle (known as the Bolt), and an iPod Touch sleeve. An iPhone sleeve is in the works and they are taking preorders at the time of this writing. You can check out the service on their website.