Fujifilm X-Pro1 CES 2012 First Look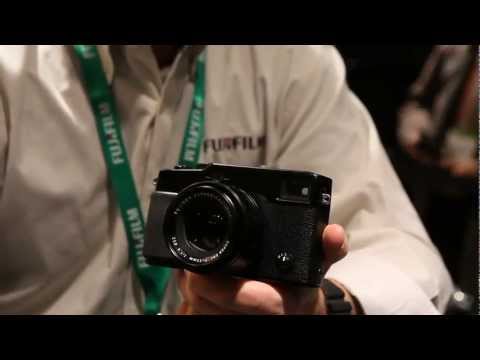 Named camera of the show at CES 2012 we have an in depth look at the FujiFilm X-Pro1, FujiFilm's newest interchangeable lens camera. The camera is an all around crowd pleaser with a APS-C sensor and great quality images.
The whole body and design is customized from the ground up with a new interchangeable lens system that is launching with three lenses the 18mm, 35mm and 60mm. The X-Pro1 is truly a professional camera made around ergonomics and usability.
The hybrid view finder is a two way experience there's two modes, a range finder and video mode where you can see what is coming from the sensor. With the new body and lenses the whole system speaks to each other adjusting the range finder with the different lens attachments.
The X-Pro1 is a solidly built camera and feels very rugged in the hands. The camera will hit the market in February with the lenses. The body cost isn't set yet but is said to be around $1,700 with the lenses ranging about $650.