Getting RIM Back On The Right Track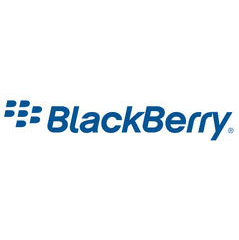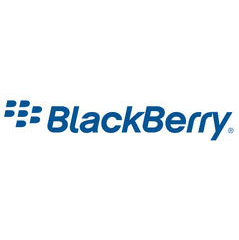 It has been a miserable year for Canada's most important tech company. Almost everything that could have gone wrong has: A series of sub-par quarterly earnings and profit warnings, coupled with delays in new product launches, have hammered RIM's share price, which started the year at about $60 and now trades at less than $30. The company's two bosses have faced pressure from some investors and analysts to shake up RIM's management structure, and perhaps even hand control to someone else.
A number of analysts who have long been bullish on RIM have changed their outlook, leading to several downgrades in recent months. That negative shift comes at a time when RIM's major competitors – including Apple Inc., Google Inc. and Microsoft Corp. – are ramping up new product offerings and prompting even more rapid change in an already tumultuous industry.
A BlackBerry means something. Barack Obama carries one. Most CEOs and global power brokers carry one. RIM's business customers are an incredibly valuable group, with very specific needs. RIM still dominates this niche.
But as it expands to the consumer world – and Apple tries to break into the enterprise market – RIM's messaging on that has become somewhat muddied. The company's products are often seen as corporate and stuffy, but they need to be seen as cutting edge, savvy and aspirational – not just to consumers, but to business people, a segment that can't be taken for granted any more.
The PlayBook – dubbed by the company as the world's first "professional-grade" tablet computer – is a good example of how RIM is trying to signal to developers and customers that it still means business about business, even if large companies are increasingly allowing employees to use iPhones. But there is a lot more it can do to differentiate itself from its larger competitors from California.
"There's not much point trying to play Apple's game or Google's game," says a senior Canadian technology executive who has worked with RIM. "They need to cut to the chase. Do you want to be the best freakin' investment banker around? Do you want to lead your company? You need a BlackBerry."
Most major corporations now run a variety of other mobile software and hardware platforms, in addition to the BlackBerrys they hand out to employees. As RIM offers up more tools designed to handle non-BlackBerry enterprise traffic, it needs to take a hard look at how it can continue to play the central role in the mobile business world. That's an advantage it can't lose.
The shareholders are getting restless, and they are looking for an outlet for their frustrations. Glass Lewis & Co., an influential shareholder advisory firm, became the latest group to slam RIM's management structure on Friday, issuing a report that suggested the company is placing too much responsibility in the hands of its co-CEOs, Jim Balsillie and Mike Lazaridis, who are also co-chairmen. (It recommends the company hire an independent chairman.)
As RIM's market share dwindled in North America, the company continued to post record earnings partly on the back of explosive growth in emerging markets such as Indonesia and Latin America. In the disappointing first quarter, its revenue in its three core markets of the United States, Britain and Canada dropped 22 per cent. But outside of those markets, sales rose 88 per cent.
But even if RIM looks bulletproof in those overseas countries, with incredible market penetration and great brand awareness, things beneath the surface are less rosy. "They've done an amazing job in some geographies," says Amar Varma, co-founder of Toronto's Xtreme Labs. "But there was really no competition."
That's changing. Smart phones running Google's Android operating system are hitting much lower price points – between $200 and $300 – and are beginning to eat into the enthusiasm wireless carriers in the global market once had for the BlackBerry, Canaccord Genuity analyst Mike Walkley says. "And it's not just HTC," Mr. Walkley says, referring to the Taiwanese smart phone maker that has been Android's flag bearer, along with Samsung. "It's brand-new companies you've never heard of." Nokia, which also has enormous brand power in the developing world, is striking forward with a smart phone strategy rejuvenated by an alliance with Microsoft.
RIM cannot afford to be left behind. "It needs to introduce devices that play better in different overseas markets than they had before," tech analyst Carmi Levy says. The company needs to maintain the brand cachet while working with carriers to lower the cost of data plans, Forrester's Mr. Golvin says. With rumours swirling that Apple will introduce a dramatically cheaper iPhone for the developing world, RIM has to ensure it doesn't squander its head-start in emerging markets.