Google Adds Compromised Site Notification In Search Results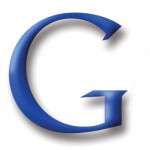 Google has recently started notifying users of sites that may possibly be hacked or compromised in search results.
If Google believes a site has been hacked, a popup will open up before accessing the site and notify the user that they believe the site has been hacked. Â Then, the user can decide whether to go back to Google's search results, or continue to access the site.
Certain signs on the site will tell Google that it's possible that the site has been compromised by a hacker, then Google will attempt to access the sites' webmaster.
Google will however, remove the warning once the problem has been fixed once the webmaster contacts Google.
Even with Google's attempts to make the user safer on the web, you should still follow the simple rules of my recent post, How To Avoid Malware. Along with not clicking ads that will possibly infect your computer.