Google I/O 2012 Keynote Live Blog [DAY 1]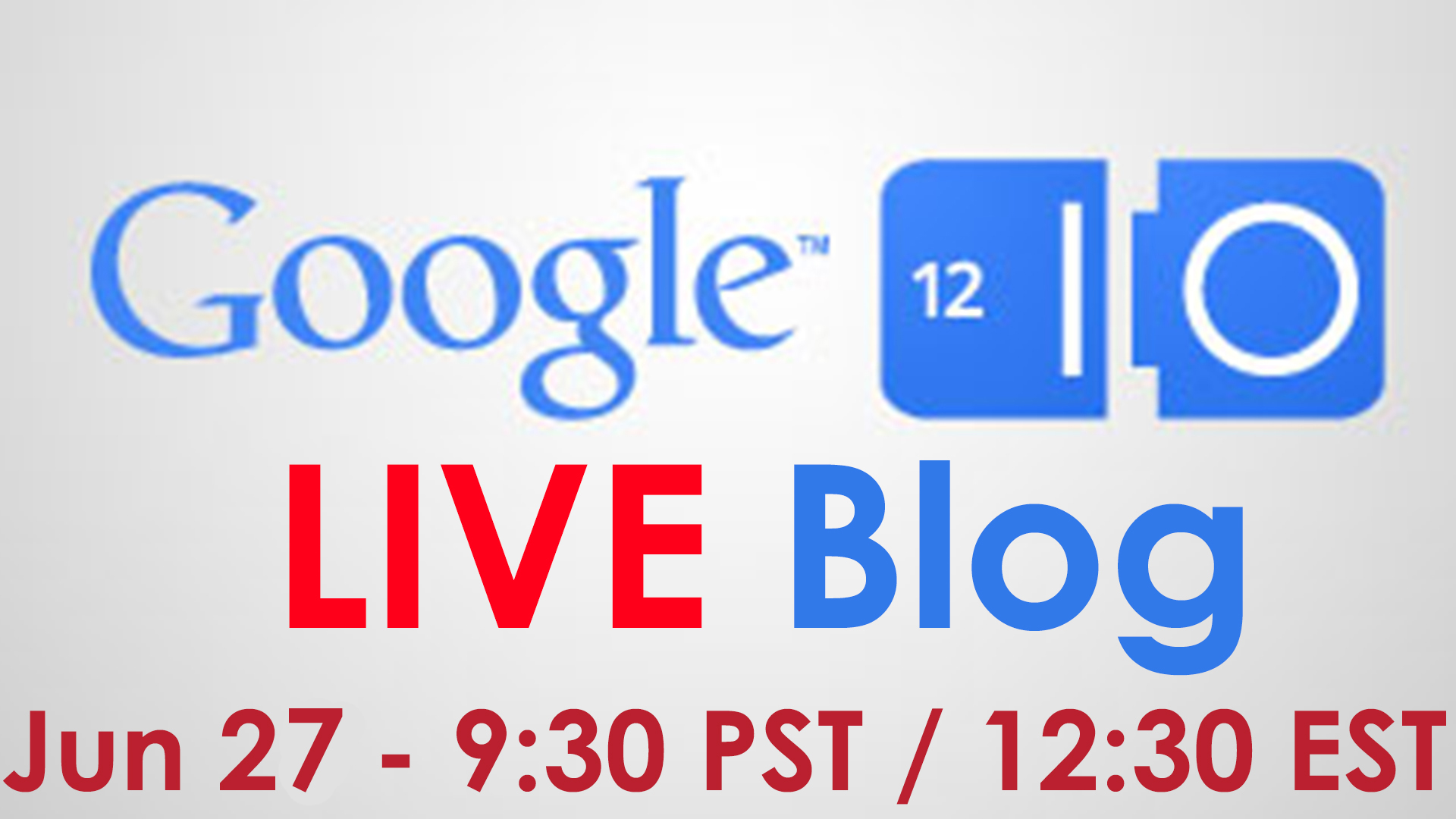 On June 27th Google will be kicking off their Google I/O conference with a big keynote. Join us right here at 9:30AM PST when the image above will magically become a video. There is a lot of speculation on what is going to come out of this three-day conference. Many have speculated at a new tablet made exclusively by Google or the final release of Jelly Bean, the new Android operating system. Google I/O will definitely be packed with lots of news in the mobile space.
With the recent, pretty much out of the blue announcement from Microsoft with their tablet, we could only imagine that they were trying to get a leg up on Google with an impending tablet release to compete with the iPad. One of the biggest questions asked if Google was to release a tablet, is if it is going to run on Google Chrome OS or Android Jelly Bean.
We are excited to see what is coming out of Google I/O this year and we will be sharing our opinions with you and the latest news live. As the keynote gets underway we'll be LIVE in a Google+ Hangout bringing you the latest news announced at the keynote.
Be sure to check our YouTube channel after the keynote for a full review of everything that happens at Google I/O.