Google I/O 2012 Keynote Recap [DAY 1]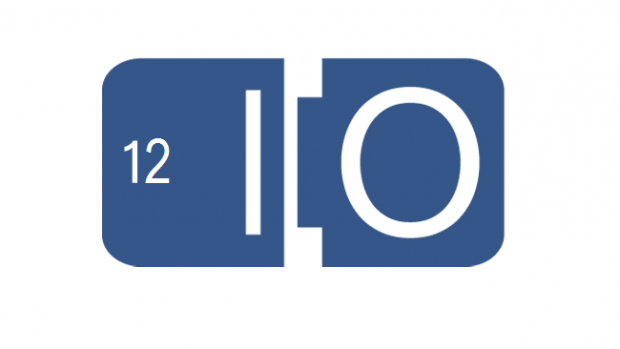 Today we saw a lot of new products today from Google I/O that were very exciting. First up we saw all the new features of Android Jelly Bean (4.1) with its improved interface and very snappy interface. Google plain out admitted that Android Ice Cream Sandwich was a very slow and buggy mobile system. With Project Butter, Google improved Android's snappiness tremendously.
With software out-of-the-way, hardware releases were the most amazing that we've seen from Google yet. We saw the Google Nexus 7, which is a quad-core tablet featuring a 12-core GPU that powers the tablet. This will be the first device to run Android Jelly Bean with its improved interface and snappy graphics. We also saw a surprising release of the Nexus Q, a media center type sphere that requires an Android to interface with and can be used to view Google Play and YouTube content.
We also briefly saw an introduction to Google Glass and Sergey Brin talking about what is upcoming with the glasses. Announced today, Google I/O developers can get Google Glass for $1500 on reserve with it being sent out in early 2013.
Before the Google I/O keynote started, many things were leaked out including the hyped Google tablet, named Google Nexus 7 (after its 7-inch display). It is said to have a 1280 x 800 back-lit IPS display coated in "scratch-resistant Corning glass," running on Nvidia Tegra 3 system on a chip processor, with a GeForce 12-core GPU, 1GB of RAM, running on Andorid's Jelly Bean (Android 4.1) and comes in either 16B for $199 or 32 GB for $299 variants. Also with the purchase of the tablet, Google will currently give you a $25 Google Play Store credit. Also with the Nexus Tablet, the Nexus Q was leaked also. The device will interact with YouTube, Google Play Movies, Play Music and TV. Also it will require the use of a phone / tablet running Gingerbread (Android 2.3) or higher. The Nexus Q will cost $299. Both product pages are already up on the Google Play Store.
Google started the conference with Google Senior Vice president Vic Gundotra. Vic also welcomed the viewing parties and online watchers around the world. The also asked to turn off hotspots during the keynote. Following the introduction, they invited Hugo Barra (product manager of Google).
Hugo started talking about Android. He talked about the stats of Andoid staring that here is 400 million activation of Android devices in 2011 and this year, 1 million Android devices are activated in a day. Hugo also stated that although the developed countries have grown 300% Android and more in developing nations. Hugo then announced Android 4.1 Jelly Bean. Hugo then brung in Dave Burke to talk about Project Butter.
Dave taked about Project butter saying that they improve speed including VSync, Triple Buffering (so the CPU and GPU work together without competing for resources), Touch Responsiveness. They later show two nexus phones and demonstrate how the Jelly Bean Software is faster than Ice Cream Sandwich using a RED Epic Camera.
Hugo comes back in and showed how the Android Jelly Bean's Home screen can be easily resized and auto resized when there is not enough space. They also demoed the refined dictionary and added predictive keyboard to the keyboard. They also announced offline voice typing, moving it from Google's datacenter to the device (which worked without problems). They said that Google will introduce offline voice for US initially and more languages later on. They also announced that they added more languages to input devices. With accessibility, they also announced ways to help with accessibility issues. Following the demo, they demoted the camera which allows the user to swipe from the camera mode to view the taken photos. and pinch to see it more quickly and swipe and delete and undo the deletion. Following the demoed, they announced that Android beam allows to quickly share video and share music with NFC capable devices. Following that, they shown how they can call and hang up from the notifications, see how you can preview emails without opening the app, respond to everyone about schedule event, quickly like a Foursquare event, like or play a Tune-in music, and expand a pulse notifications. They also announced that the new Google search bar in Android will have a knowledge graph to show results in a richer way, faster voice search and speaks results (similar to Siri), a new feature called Google Now (which gets the right information based on location, calendar, and other information needed to deliver the things the user wants to without controlling it)[they demoed commute, transit info, sports, local information, flights, currency conversion, translation, and time back home]. They announced the availability of Jelly Bean in July to participating devices (like Galaxy Nexus, Xoom, and Galaxy S) and the SDK is open today. They also announced Android Platform Development Kit to manufacturers to help streamline the update and integration.
Chris Yerga comes on stage to talk about Google Play. Chris talks about the Google Play App Store and in-app subscriptions, carrier billing, and additional APK features. They announced App encryption with a device specific key for paid apps, smart update (so there is no need to re-download the complete app), Google Cloud messaging (open and free without quota limitations to send information to apps), additional online purchased media ability, and introducing magazine to the Google Play store.
Google then announced the new Nexus 7 tablet. They said that the Nexus 7 is a 1280 x 800 HD, Tegra 3 Processor, 12 core GPU, Front Facing Camera, Wi-Fi, Bluetooth, NFC, 9 hours of video and 300 hours standby time, and it is only 340 grams. Following the specs, they demoed the Google Nexus 7. Other features include a Shazam like identifier, chrome as a standard browser, a new YouTube app, Google street view with the gyroscope, Google Currents with translated text, and demoed some games. Google announced that the nexus 7 will be available for $199 and come with a $25 Google Play credit and Transformer movie, and books from various publishers and will be in shipping mid-July to US, UK, Canada, and Australia.
They moved to talking about the Nexus Q. Again, the Nexus Q will interact with YouTube, Google Play Movies, Play Music and TV and will require an Android phones and tablets. The device will connect to a stereo system and television. It has parts similar to the Nexus 7 and has an optical audio, Micro-HDMI, dual band Wi-Fi, and will connect to Google Play and not the devices. They demoed how the device can share as a social streaming service. The Nexus Q is $299 on the Google Play Store and will be shipping mid-July.
Hugo comes back in and tanks the developers and the people and show a video from the Muppets Hangout.
Vic comes back in and tanks the people for the 1 year celebration of Google Plus. They later show a video of how space astronomer enthusiast sharing their telescope view using Google Plus Hangout. Vic comes back in and talk about the stats of Google +. Google also announced that there is a tablet version of Google Plus which include a left and right swipe, multi-video hangout display, and more. The Google Plus app will be updated on both iOS and Android and available for Android today. Google also announces Google Plus Events, combining Google Plus and deep Google Calendar integration. In the Plus Events service, users can add an invitation and the receiver can check if they are open, live sideshows of pictures from the events, and place the things from the event in chronological order.
Sergei instantly comes in interrupts the demo of Google Plus and demoed Google's Glass. He showed a Live Hangout with other people of a skydive to the top of the Moscone Center using Google Glass. Followed by the skydivers, BMX riders were also using Google Glass and in the hangout, then a group of sideways building walkers go down using the glass and in the hangout, then lastly a few BMX riders ride through the Google I/O attendees and onto the stage (and using the glass and in the hangout) [talk about craziness you would not expect]. Following the craziness, they talk about the Google Glass. They said the Glass has a powerful small processor, touchpad, buttons, accelerometer, GPS, and multiple radios. They talked about the reason for the placement of glass and said that it weighs less than a sunglasses. They later talked about things that the glass can do and the things they capture that would not be captured.Google announce the Glass explorer edition available for US-based Google I/O attendees for $1500 (YES, one thousand, five hundred US dollars, and sorry, only US-based Google I/O attendees due to the fact that it is a testing phase and regulatory restrictions) (imagine "glassing" while driving).
Lastly, they talk about the first official Google Plus I/O after hours event using the new Google Plus features said; and finally, they gave galaxy nexus phone, a Nexus 7 tablet, and a Nexus Q to the attendees.
Stayed tuned for Day 2 Of Google I/O Keynote tomorrow and you can re-watch the keynote and other events from Day 1 of Google I/O here.