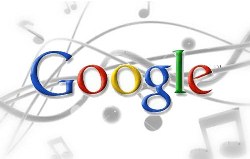 Google's worst-kept secret has been officially released and confirmed to the public today at Google's I/O conference.
At Google I/O today the company showed off the Google Music Beta. During the beta period the site will be invite-only and users will be slowly added to the service soon. Invitations will be sent out in limited quantities and is "free for a limited time."
To kick off the launch the new service will be available on Android devices and the web to start off.
Rumors about Google Music first surfaced in early June last year, at the time information gathered only suggested to Google building a music service for Android. Clearly building applications is not a problem for the company, this big delay resulted in waiting for terms of deals from the record companies. Google has been trying since September 2010 to come to a deal with the various record companies, after eight months of back and forth talk the details were ironed out. This was huge pressure off Google's chest, deals like this are almost never reached and projects might not see the light of day.
A Google Music concept was spotted on a device earlier this year, when screenshots appeared with "music sync" on an Android device.
Google Music looks and feels almost exactly like iTunes in a cloud format. At Google I/O we learned as much as we could:
Available on all Android devices.
Create custom playlists.
Get and edit track info.
Music available offline
Can upload and store songs to the cloud.
Wirelessly and automatically sync playlists.
Google has even been nice enough to make a video outlining the new service: