Google Nexus Q Hacked To Run Apps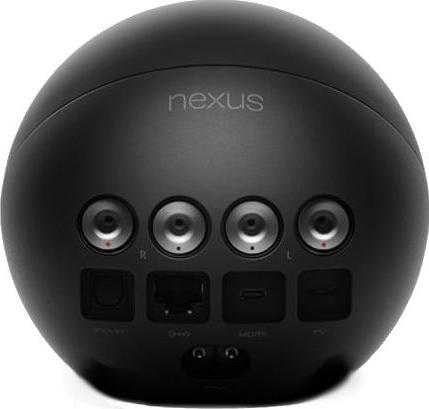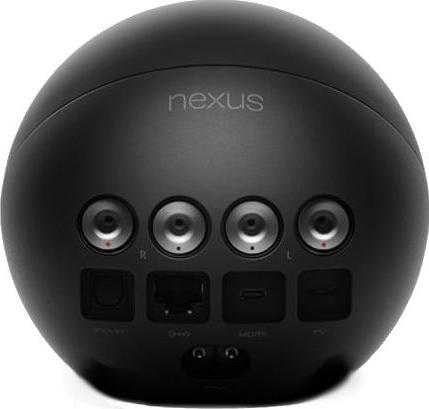 If you have been following up on the Nexus Q for a few weeks since Google officially announced the device at Google I/O 2012, then you probably know that the device was hacked to launch app a day after it was announced, though it was not able to run apps. Well, it is now able to run some apps.
Referring back to a previous post, we said that Google's Nexus Q was a 4.6 inch (in diameter) device running Android 4.0 Ice Cream Sandwich and running on a OMAP 4460 dual-core ARM Cortex A9 processor with SGX540 graphics, 1GB of RAM, and 16GB of internal flash memory. It also has 802.11 Wifi, Bluetooth, NFC, a micro-HDMI port, TOSLink optical audio, Ethernet, 25 watt speaker connectors, and a micro-USB port. Though Google said that the micro-USB port was used for "service and support only", that is where modders use  to hack the device to do more things than it was initially set to do.
In less than 24 hours since the announcement of the Nexus Q, Christina Kelly, an Android app developer, has managed to hack the Nexus Q and launch the app Swords and Soldiers, although it was not able to run.
Fast forward a few weeks now: "kornyone" from the XDA developers forum has explained how he's been able to unlock the device and install a launcher, in this case it is CyanogenMod's Trebuchet. From there, he shows how to load apps, and use a keyboard and mouse to navigate through a modified Ice Cream Sandwich. One of the things you can do is play Netflix videos, or play Angry Birds on the device, which looks really nice in glorious 1080P resolution.
When Google added a micro-USB, it sounded like they were begging for modders to take advantage of that port and go crazy with the device. Right now, Google is enthusiastic seeing what developers are doing with the device since it was launched.