Griffin Tech Crayola Light Marker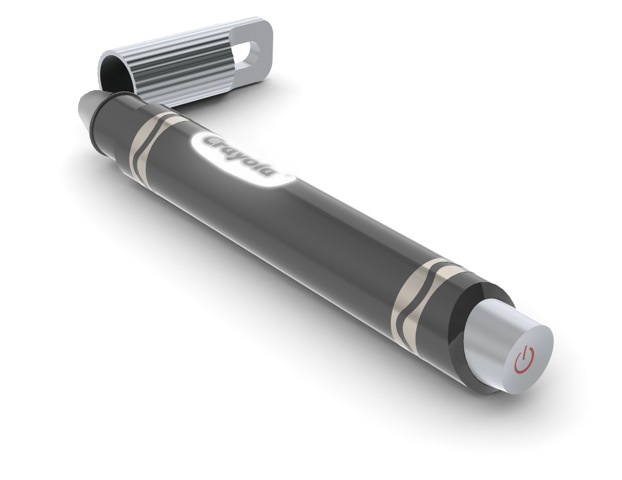 Kids get creative, so does innovation. Over at the Griffin booth at the International CES 2013, the company has announced, in collaboration with Crayola, the Crayola light marker, a digital stylus that uses a light to interact with the front facing camera on the iPad with Crayola's light marker app.
As the child uses the digital marker to interact with the app, a cursor on the screen follows the child's every move. When the child presses the button on the marker, the marker changes color; signaling the app that the children is selecting something.
On the app, the child can color in a predefined template of a variety of items or go freehand and create something on their own. In addition to coloring, the app features a bunch of activities that uses the light marker to interact with.
The marker will be available during the spring of this year for $29.99 and can be picked up at most electronics and major stores. A great investment if your kids want to use your iPad to play with without worrying about them breaking it.