Griffin Tech DJ Connect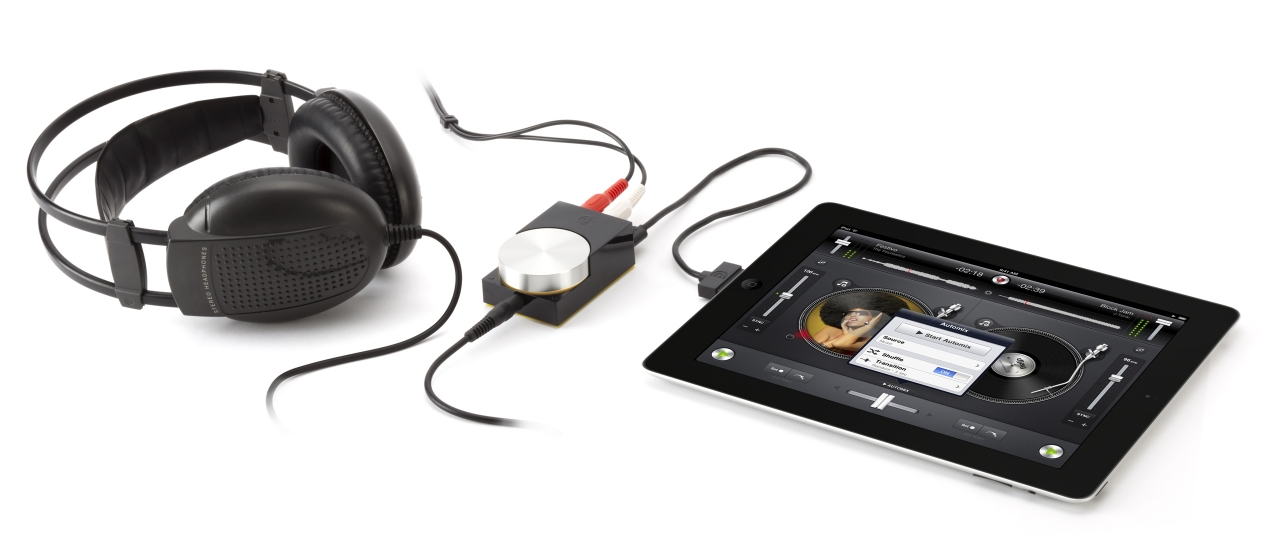 DJ has gone a long way. From actual vinyl records to laptops and now to tablets. At the CES 2013, Griffin Tech showed off their DJ Connect, a device that uses the iPad's connector port and pushes two different audio feeds, one to the speaker and the other to the headphone for previewing and cueing. In addition to splitting two different audio channels, the DJ connect has a volume knob to control the volume coming to the headphone.
With the DJ connected to the accompanying iPad app, users can play and cue songs, set cue points, make scratches, run effects, manage the equalizer, and run various beat loops; much like a DJ would do.
The Griffin Tech DJ Connect will be available in May for $99.99 and the accompanying app $4.99 in the iOS app store.