Gangnam Style Passes 1 Billion YouTube Views Mark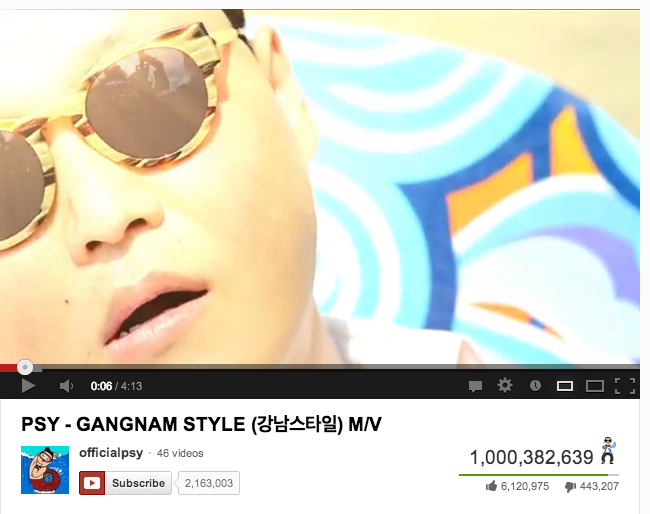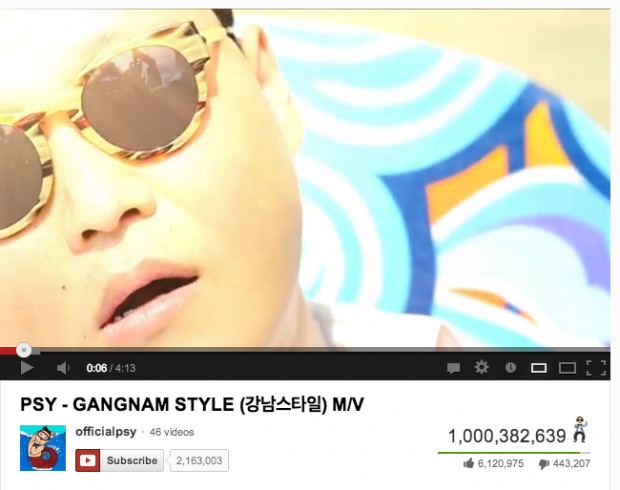 After it has been endlessly viewed, shared, tweeted, posted, tagged, broadcasted, rewinded, and parodied for the less than half a year, Korean pop singer PSY's, music video "Gangnam Style" has just surpassed the one billion view mark, making it the first and (currently) only YouTube video to reach the billion view milestone.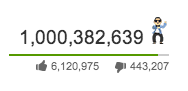 This is a big event for YouTube; before people announced that a video was really popular if it reached the million mark, now the threshold has been increased to the billion mark. Although we cannot pinpoint the exact moment when the video reached the billion view mark, due to YouTube's calculation for actual video views, we can pinpoint that the video surpassed a billion views on Friday, December 21, 2012, as the year was about to close its doors.
One of the most fascinating thing it received a lot of satisfied users and is that the video is not even in English. As of the time of writing this post, the video has over 6 million likes accounting for 93% of the ratings in the video, more than 4 million comments, and over 1.8 million users have the video in their favorites. Behind PSY's "Gangnam Style" video is Justin Bebier's "Baby ft. Ludacris", containing only around 800 million views but only has one and a half million likes accounting for less than 30 percent of the votes and containing more hate in the comment than likes.
Even though PSY's YouTube video has surpassed what other YouTube video wished to be, the video is not slowing down one bit. His YouTube channel still has an average of 10 million views per day, with most of the views accounting for his "Gangnam Style" video.
Here is to another billion views to your video PSY. Even though your video is only six months old, it's average view counts per day greatly outweighs other popular YouTube videos.