How To Backup Your Instagram Photos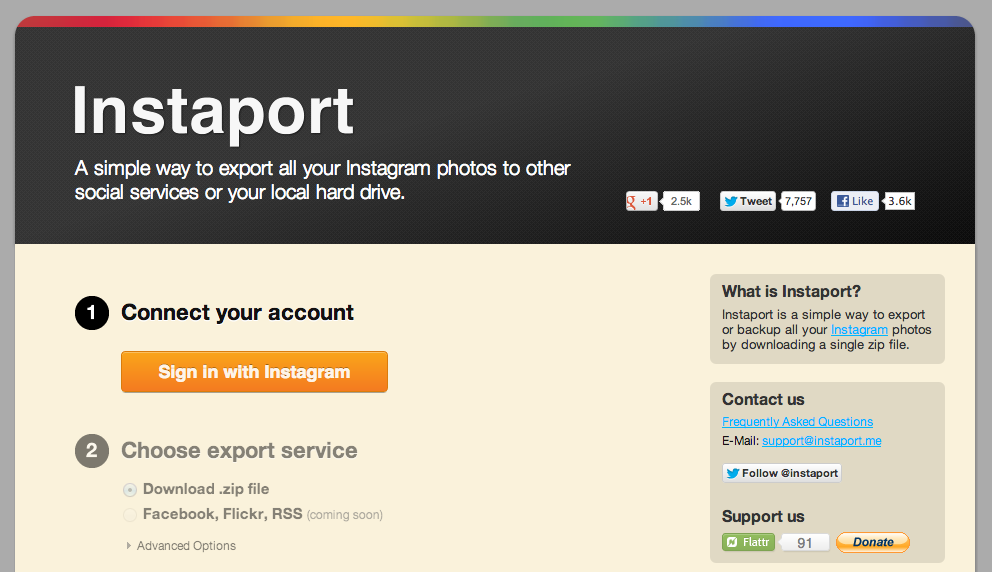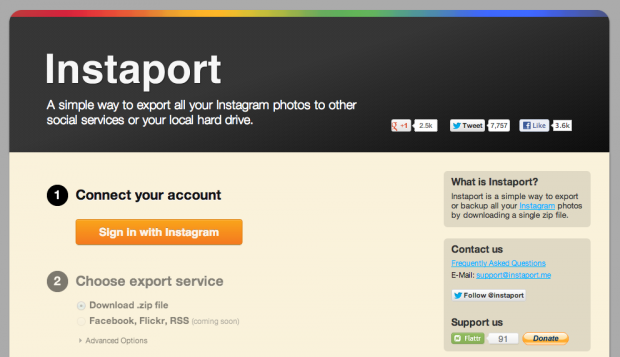 As Instagram is planning on changing its terms of service, giving them the power to sell all of the images users submitted to the website, users are running to delete their Instagram account. But before you go and delete that account, users should also backup their Instagram images.
One of the way to backup your instagram photos is to use the service, instaport.me. Instaport is a simple service, that uses official API from Instagram, that exports all of your Instagram photos to other social networks or your hard drive. On the website, you can dictate whether they want to download all of your photos, the last numbers of photos you took, the photos you took between the selected dates, the photos you liked, or the photos you tagged with a certain string.
As of right now, the service currently allows users to download a zip file containing the photos they selected, with plans to add in the ability for users to port their photos to Facebook, Flickr, or RSS (though it is not likely to happen before the completion of the changed terms of service.
One thing to note that the website is experiencing a severe amount of traffic as users are rushing to backup their photos before deleting their account. Their website redirects directly to the IP address of the website. If you are experiencing problems with the service, use the following solution instead.
Another, proactive, method to backup your Instagram photos is to use a IFTTT (If This Then That) recipe to port all of your instagram photos to Dropbox or Google Drive or other online file storage service. For Dropbox, use this link and for Google Drive, use this link.