Twitter Announces Twitter Archive For All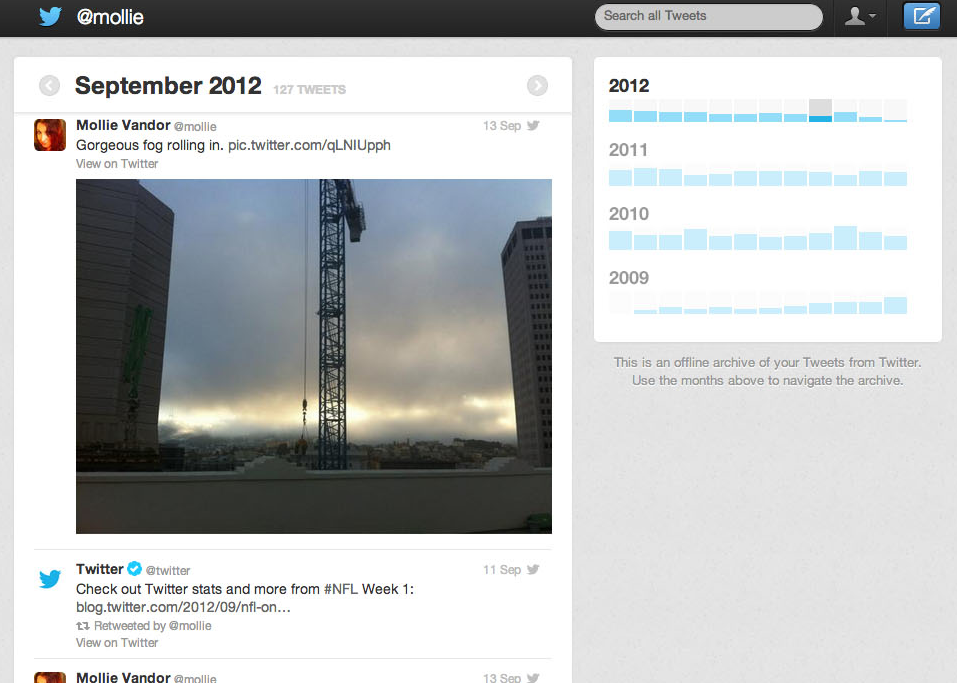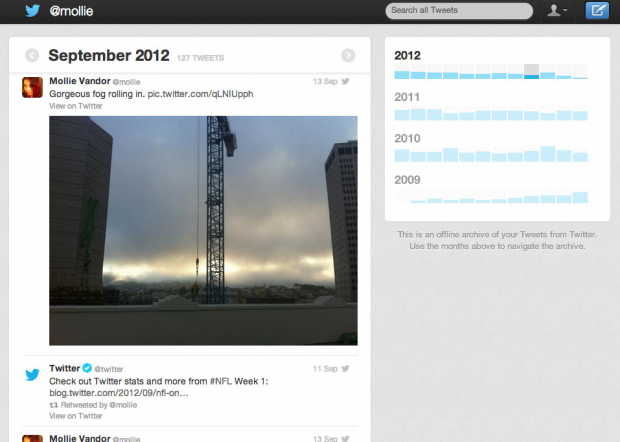 After some hints recently that Twitter was rolling out a way to download your Tweets, we've finally got official conformation that the service will be rolling out to everyone right now. I personally have amassed over 13,000 Tweets in the years that I have been on Twitter and can't remember what I Tweeted first.
Today Twitter has introduced the ability to download your entire Twitter archive, including Retweets, going all the way back to your first Tweet. Once you have the ability to download it, as the roll out is trickling down and will be available soon, you can go in and request an archive.
Twitter isn't even giving you the RAW Twitter data, no they're being nice and organizing it for you. By month, day, year, or just searching your archive is complexly user friendly and includes all the hashtags and @usernames. Twitter even claims you can engage your archived Tweets just like you can with your ones current day.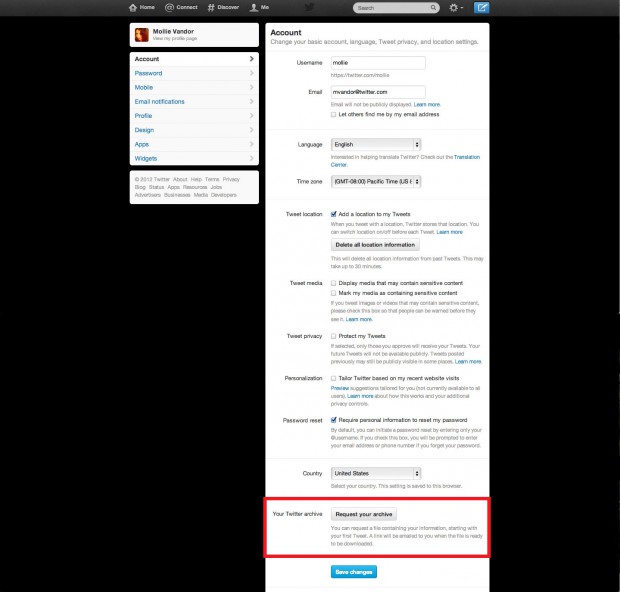 To see if you have this feature and get your archive, head over to your Settings inside of Twitter and scroll down to the bottom. There should be a Twitter Archive section where you can request yours. It's as easy as pressing the submit button and waiting for an email to get your archive.
It will be exciting to see what my first Tweet was and continue on to see what I Tweeted in my early years of using Twitter. This should be fun, what was your first Tweet?