How To Check If A Website Is Down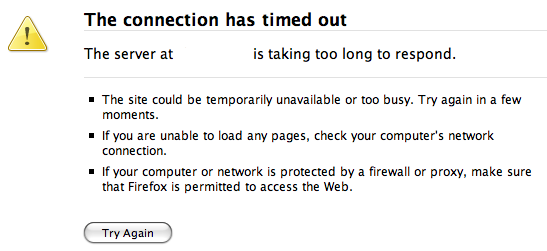 There has been many times where a website or even a series of websites goes down for a few minutes or even days. Events like the wild weather a couple of months ago in Indiana, Ohio, West Virginia, Washington and Virginia that led to the outage of Amazon's Elastic Compute Cloud for days that included sites like Instagram, Netflix, and Pintrest. Another event is the GoDaddy outage where many sites that rely on their service went down for a while.
But how do you check if a website is truly down? Even though you cannot connect to the website, that does not mean that the website is down. Here are a couple of tools to help you make sure the website is truly down.
Popular Websites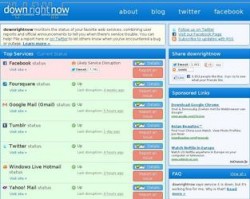 DownRightNow – DownRightNow is a website that monitors if a website is down basing their results from user reports on their website, user reports on Twitter, feeds, official announcements, and other various indications. Right now, the site monitors services like Facebook, Foursquare, Gmail, Tumblr, Twitter, Windows Live Hotmail, Yahoo Mail, YouTube, Blogger, LinkedIn, LiveJournil, Netflix, Ning, Payal, Skype, and Typepad.
Other Websites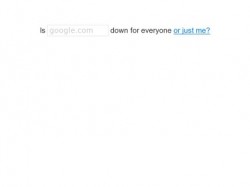 http://downforeveryoneorjustme.com / http://www.isup.me – This website is a quick and easy tool to tell you if you need to check your connection or whether the website is also down from their end.

http://doj.me – It is almost the same exact website as downforeveryoneorjustme.com, but located in a different place and has a nice color appeal to quickly know if a website is down.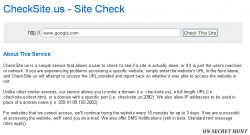 http://checksite.us – This website check the website you requested and wither tells you if you can access the website requested or not.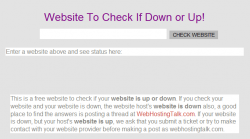 http://sitedownorup.com – This website checks the website you requested and returns a color indicating whether or not the website is down. It also tells you how long is the start load time, the end load time, and the total of both start and end load time. It also gives you the ability to traceroute the connection to the website from their servers.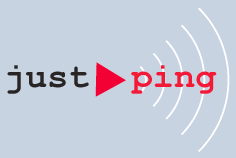 http://just-ping.com – This website pings the website you requested from multiple servers from 50 locations worldwide and gives you the minimum ping time, the maximum ping time, the average ping time, and even the IP the website is sent to.

http://upordown.net – This website checks whether a website is up or down and measures the ping response time. It additionally logs the ping time and averages the response time.