What is NFC?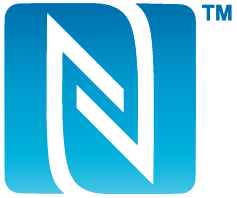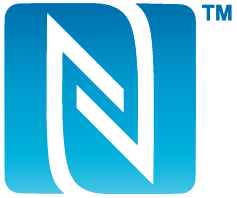 NFC, short for near field communication, is a set of standards (approved on December 8, 2003) to make "life simpler and more convent for consumers around the world" (NFC's official website) by establishing a radio connection between two devices by bringing them close together or touching them. It is a step up from standard one way RFID systems by allowing two-way communications between the endpoints, while still keeping the same features of RFID.
Like RFID, NFC has a small broadcast range, which is supposedly safe since devices outside a few centimeters are unable to communicate with the device. One of the most popular thing to do with Near Field Communication is contact-less payment systems similar to credit/debit cards and electromagnetic smart cards with Google Wallet. Other uses of NFC include paring encrypted access keys and security codes, instant payments, coupon redeeming, marketing, tracking packages, exchanging information, transferring files, social media, transferring encryption keys for other wireless services like Bluetooth and Wi-Fi, and even loading healthcare information.
The first phone with NFC is Nokia's 6131 in 2006. As of right now, some Android devices running Ice Cream Sandwich or higher and computers support NFC. Additionally, you can purchase a NFC USB dongle to get the features of NFC on your computer. A notable device that does not have NFC is Apple iPhone, iPod Touch and iPad, and it is unknown when will they have NFC support. Apple has said that they prefer to not be the first mover of a new technology while Google leaps onto NFC with major support starting with Android 4.0 Ice Cream Sandwich.