How To Stream Local Content To Chromecast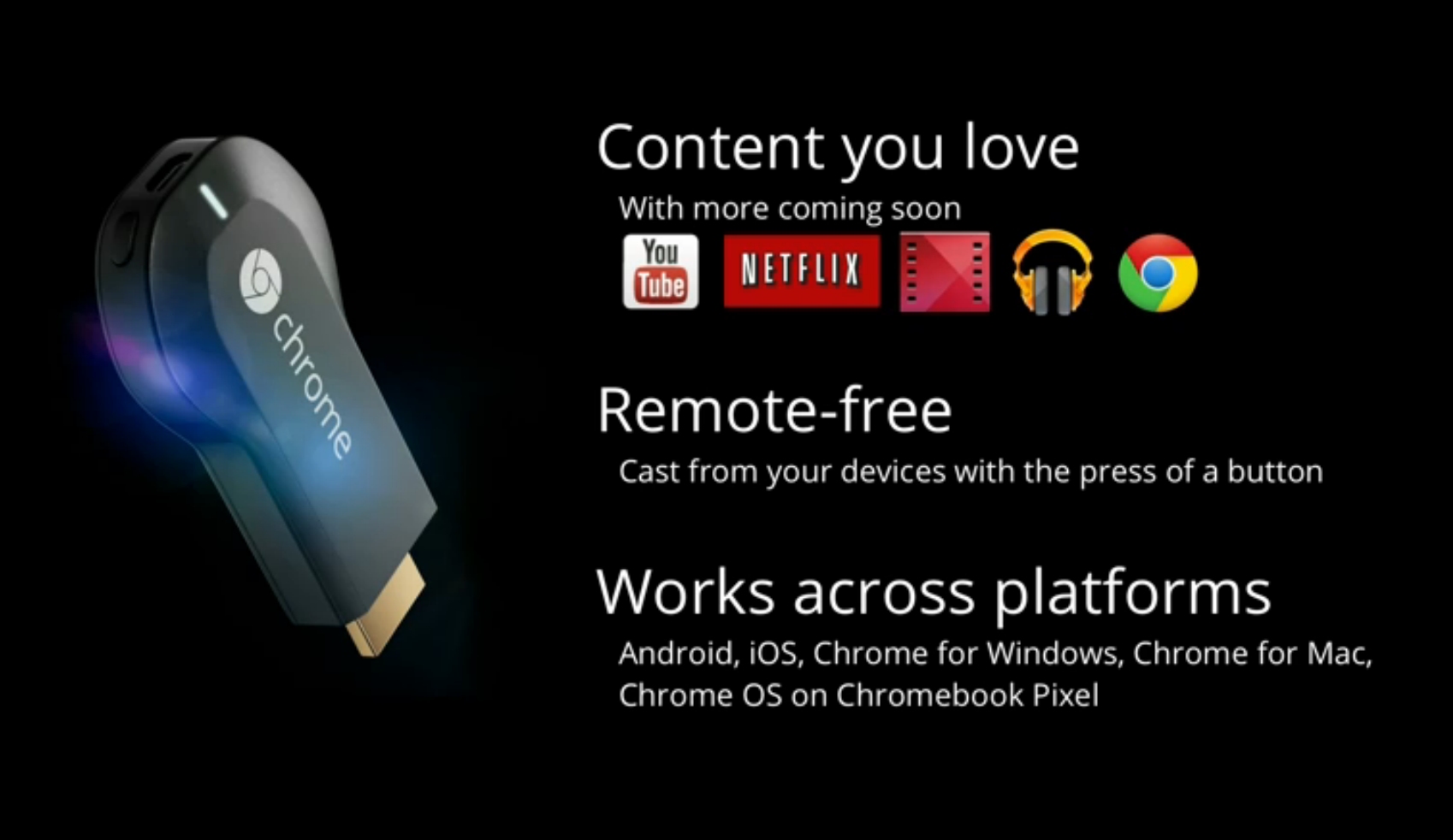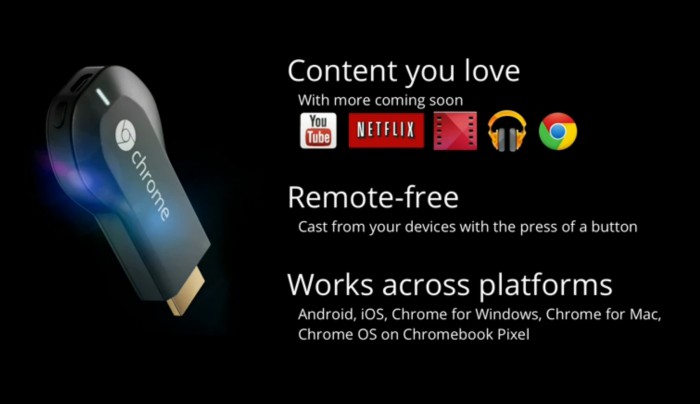 Even though Chromecast is designed to stream content from video and audio sources in the cloud like YouTube, or Netflix or Pandora, there is a way to stream many of your local content to the Chromecast device; and this works in Windows/Mac OS X/ChromeOS.
First, open a Windows Explorer (Windows)/Finder (Mac)/File Explorer (Chrome OS) window and select a video or audio you want to play on the Chromecast. After finding the video you want to play on the Chromecast, drag and drop the video you want to play into a Chrome tab. If you see the video playing in Chrome, you should be able to stream it to the Chromecast.
After seeing the video or audio playing in the chrome tab, click on the Chromecast logo and select which device to play it to. The video you see on the video on you machine show up onto your television screen with the Chromecast.
Even though we tested this with supported video formats, we believe that this will also work with videos that, while not supported natively in Chrome, have support through additional media support with a media player (like VLC). This is because Chromecast can also be used as an Apple AirPlay/Intel WiDi like device and not just another browser window.
You may notice some lag in the video as the device is streaming the video to the screen as the device is streaming from your machine, through your local network, to the Chromecast dongle.