Hulu Plans To Charge While Expanding To Devices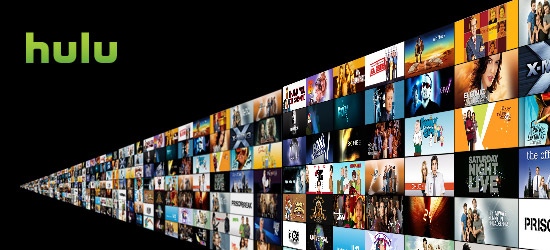 Hulu, the website for TV viewing owned by News Corp, General Electric's NBC Universal and Walt Disney Co, was developing a subscription service to be rolled out on multiple devices in the upcoming months. One of the devices that Hulu is expanding to is Microsoft's Xbox, which also features Netflix movie streaming service. Hulu is also working to offer its service on Apple's iPad.
Hulu, which generates an estimated $100 million in advertising every year, will continue to offer newer episodes of shows like Fox's "Glee" free of charge, but it will also charge viewers a monthly fee to see older episodes and other content.
Entertainment and cable industry executives will be closely watching Hulu's attempt at a paid model. Competition is intense, with entertainment companies and content distributors scrambling to become top dog in a worldwide online video market expected to hit $16.1 billion through paid and ad-supported services by 2012.
Since its launch in 2008, Hulu has emerged as one of the star players in online video, offering TV shows like "The Office," "The Simpsons" or "Lost" as well as hundreds of full length movies. Advertising has enabled it to be free. Hulu is hardly an exception. Across the Internet, nearly all movies, TV shows, and video clips can be seen for free if the consumer is willing to tolerate advertisements. But that could change quickly if a Hulu paid service succeeds, since other entertainment companies are likely to accelerate their own efforts to create subscription models.
WILL CONSUMERS PAY?
Hulu's plan is not without risks, given how accustomed its users are to watching free video.
Many consumers already pay $100 or more monthly for TV, telephony and high-speed Internet access and are unlikely to welcome an incremental fee merely to watch from the Internet some of the programs they already get. Many viewers are not going home to watch TV anymore. They've already been trained to believe TV is coming to them and demand is growing for this content in different forms and different business models.
Some of the biggest threats to Netflix and sites like Hulu come from cable and satellite operators, who are ramping up video-on-demand, fearing viewers will drop pay-TV subscriptions in favor of broadband and mobile video.
Cable company Comcast and Time Warner are trumpeting plans for "TV Everywhere," which would enable viewers to watch TV shows on demand for free and on any device as long as they are already paying customers.
There has been industry speculation that companies from Apple Inc to Disney's ABC are looking into launching subscription-TV services. Sony Corp recently inked a deal to offer Time Warner's HBO programs via download through the PlayStation 3 game console. Through affiliates like Comcast and Verizon, HBO also offers "HBO Go", a broadband service attached to its regular cable subscription, which goes into the TV Everywhere model.