BP Buys Oil Spill Search Terms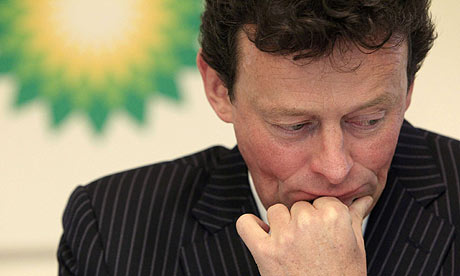 As BP continues to try to stop the oil gushing into the Gulf of Mexico, the energy giant is also dealing with a public relations nightmare. That's why the company is snapping up search phrases like "oil spill" and "oil spill claims" on Google and Yahoo. The strategy, says a company spokeswoman, aims to "assist those who are most impacted and help them find the right forms and the right people quickly and effectively."
As an example, when a user searches "oil spill" on Google or Yahoo, the first link on both search engines is a sponsored ad that leads to BP's "Gulf of Mexico response" page that provides resources and information about the spill.
The advertisements are clearly highlighted as "sponsored links," that means that users will know that they're clicking on a BP website, and can choose not to do so.
While BP, Google and Yahoo have not commented on how many search terms the company purchased or how much BP has spent on the advertisements, Generally speaking ad words cost as little as 1 cent per user click and can go up from there. The cost depends on a combination of criteria, including the category of the search terms and the demand for them.