i.Sound Portable Power Max Review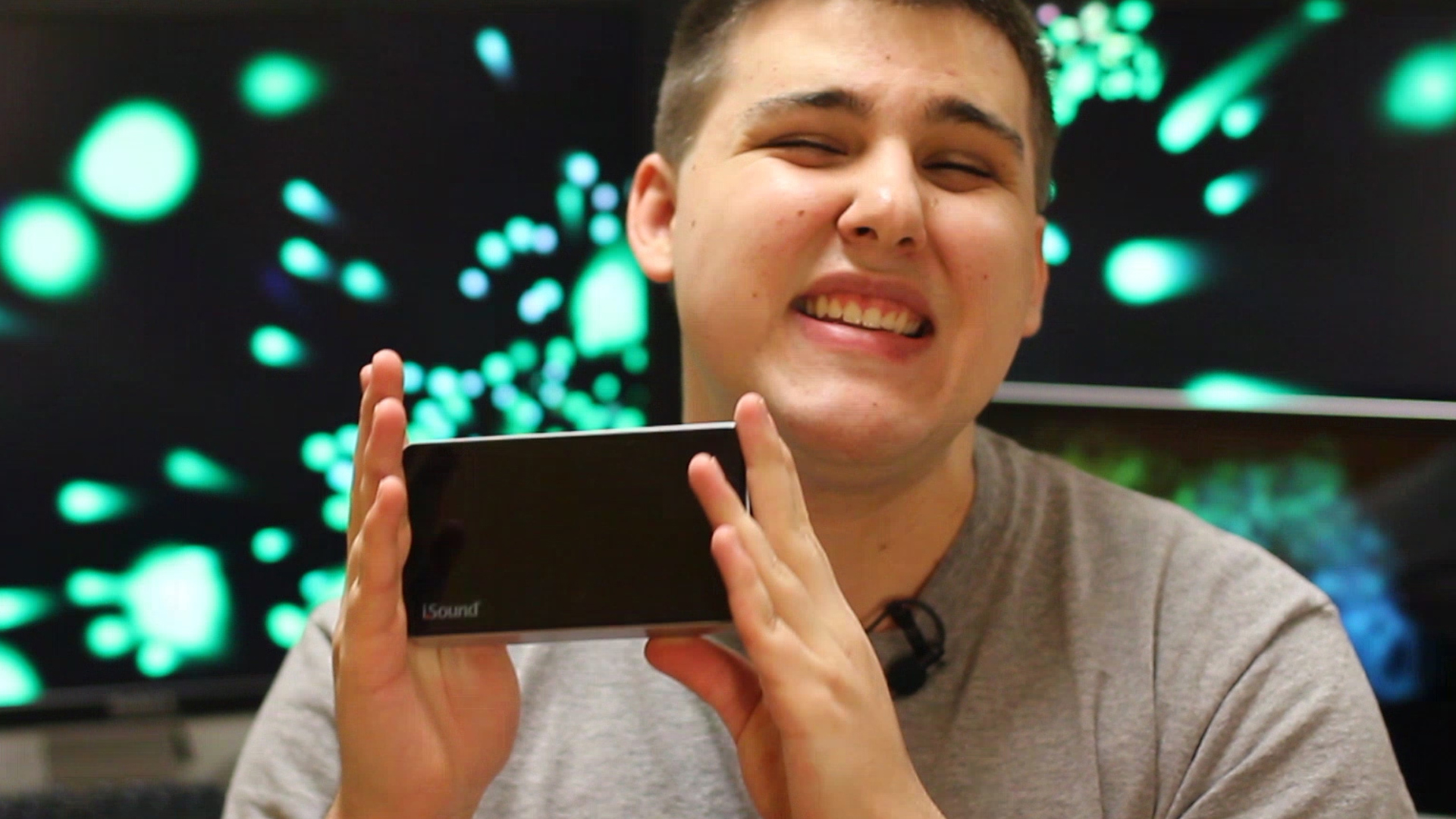 As devices get smaller and smaller, battery life gets sacrificed. I remember when my phone lasted more than a week and now my iPhone needs to be charged every day or even multiple times a day. Since you might not be close to a power source always, consider getting the i.Sound Portable Power Max.
This specific battery power brick comes in two different sizes, 8,000mAh and 16,000mAh. The power brick has 5 USB ports for simultaneous charging to all of your different devices. You can charge large devices like the iPad which requires more power draw than an iPhone with no difficulties. The 16,000mAh battery, the one we're reviewing, can add an extra 480 hours (30 for iPad) to your device's life without plugging it into a wall. The battery comes with a carrying case, power charger, USB cord with a dual micro and mini USB plug, and an adapter for BlackBerry. For some models of BlackBerry you will have to use the included USB plug.
Over the past two months of using the battery backup, I've only had to recharge it once and am still using it almost every day to keep my devices topped off. I've been very pleased with the i.Sound Portable Power Max and lives up to its expectation. The light included on the device is very helpful at night when you need to keep it plugged in.
Depending on how many devices and how long you need them charged, the 16,000mAh or 8,000mAh will do you just fine. If you frequently go on extended stays or have a lot of devices that need to be charged frequently the 16,000mAh is that you need. If you need something to just throw into a bag for casual charging needs, the 8,000mAh battery is what you need.
You should always have some sort of backup for your devices.