Intel's New Lineup Of mSATA SSDs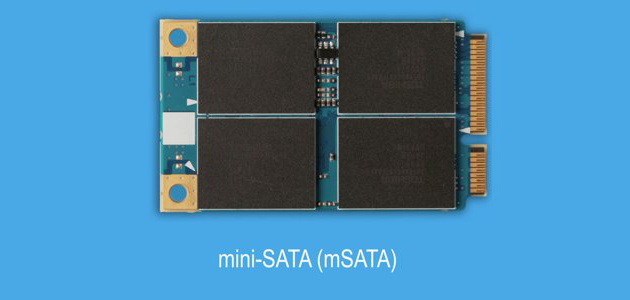 Intel released the latest product in its Solid State Drive (SSD) flash-based storage line, the 310 Series mSATA. The newest model of SSDs in this lineup are a staggering eight times smaller than conventional hard drives, but boast the same capacity, and faster speeds. Prior to this release, Toshiba and SanDisk were the only companies to produce drives using the mSATA interface, which is half the size of the conventional SATA interface.
The 310 uses 34nm NAND flash memory and is available in 40 GB and 80 GB capacities.Lenovo has already confirmed its intention of rolling out computers with the new SSDs installed. Prices for the two models will be $99 (40GB) and $179 (80GB). Other computer companies have already suggested that they may be putting this drive in an upcoming line of ultra- thin computers.
The 310 series is the first in a line of SSD products Intel plans to introduce throughout this year.
[Guest post by Tim Roden]