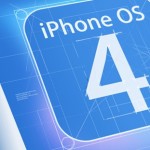 It isn't the full iOS 4.1 update we were expecting, but here's just a little sample from apple.
One of the major fixes is the improved formula that Apple is using to determine how many bars of signal strength to display.
There has also been a major overhaul of the signal bars on the phone as well, below is a preview of the change.



iOS 3.2.1 for iPad is coming as well, it seems to be just a back end update with nothing to report on the front end yet.