John McAfee Makes Video on How To Uninstall McAfee Antivirus, with Drug Induced Theories [NSFW]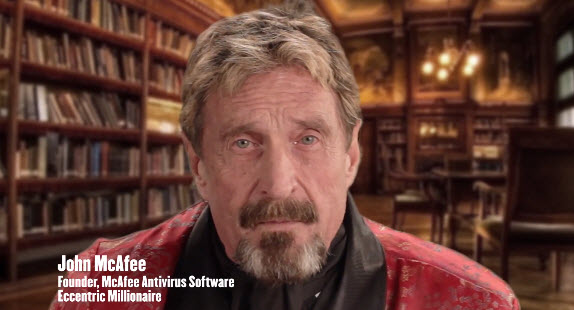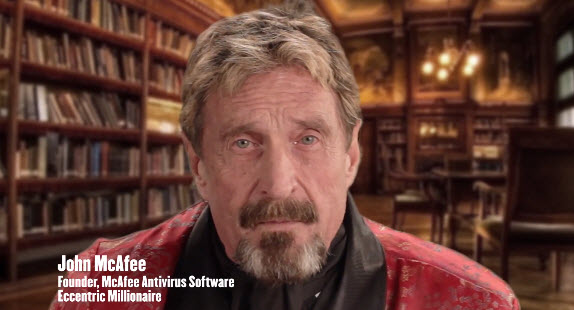 You thought John McAfee couldn't get crazier than the last time we saw him. Now it is just crazy and crazy hilarious at the same time.
Recently, John McAfee (the creator of McAfee antivirus, though no longer works for the software firm for many years) posted a video on YouTube demonstrating how to uninstall McAfee Antivirus. Though the title of the video is about uninstalling McAfee, don't expect to get anything out of it (well anything productive). The video "How To Uninstall McAfee Antivirus" has more green screen, degraded women, smoking, drugs, partial nudity, and firearms than teaching you how to uninstall McAfee Antivirus.
Within the first 10 seconds of the video, John becomes pissed off his laptop and just throws the laptop behind his back (tech support agents cringing everywhere). He then announces who he is and says that he does not even know how to uninstall the antivirus and has not worked in the company for fifteen years. He then discusses how many emails he gets asking about the software he is not part of anymore and reads one of the emails sent to him for something he is not working on….
If you want to get the full info of the video, just watch it. Just note that it is a strange four and a half minutes of mainly NSFW.
If you really want to uninstall McAfee Antivirus, here are the condensed steps from McAfee security's website.
Uninstall the McAfee products using Add/Remove Programs in the Windows Control Panel. It should be a button called add or remove a program or "Uninstall a program" in the control panel of your computer.

Download and run the MCPR tool from: http://download.mcafee.com/products/licensed/cust_support_patches/MCPR.exe
Click yes to any User Account Control
Follow the steps discussed in the tool.