Justin Bieber URL Shortener Shut Down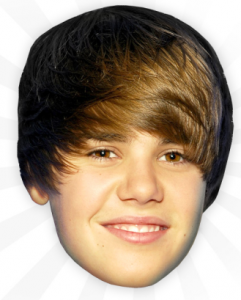 It was short lived but one of the greatest URL shorteners around. bieber.ly was every little girls, and maybe boys dream, to have a URL pop out of Justin Bieber's mouth. Any young kid would just love to see Justin Bieber's face all over the website they are on, right?
Well just about 24 hours after its famed launch everything came to an screeching halt. With a very swift action from Bieber's lawyers the developer of the site Elliott Kimber was contacted with what he describes as his first cease and desist letter.
One person over at TechCrunch noted already that it is odd for Justin Bieber's lawyers to take down the URL shortener and not a site called "Lesbians Who Look Just Like Justin Bieber"

It has been an exciting 24 hours, just like any other internet meme it will be short lived but something else will take its place soon.
For those wanting to visit the site now, it is now bare with only the words, "Aww, we got lawyered. Ah well, it was fun while it lasted!" Who knows what might come out of the site now, if Justin Bieber was smart he would gain control over the domain and use it for his own promotion. If anything bieber.ly was promotion for the young famous singer with over 7 million Twitter followers at his disposal.