Library of Congress Adds 25 Films To Film Registry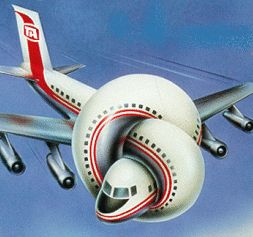 The Library of Congress, today announced the 25 newest additions to the expansive National Film Registry. The newest films added to the registry are considered culturally significant by the Library of Congress National Film Preservation Board, which over sees the list and nomination of movies.
Created in 1989 as part of the Nation Film Preservation Act. The Library of Congress says that each movie brought into the national registry will be preserved for future generations. The movies in the registry have made some sort of impact on the american population, from telling a story of a historic event or just creating a good laugh.
The announcement of the 2010 list was selected from more than 2,000 titles. In the press release from the Library of Congress they named the 25 titles being added to the list and explained how each one is significant to the preservation by the Library of Congress.
Airplane! (1980)
All the President's Men (1976)
The Bargain (1914)
Cry of Jazz (1959)
Electronic Labyrinth: THX 1138 4EB (1967)
The Empire Strikes Back (1980)
The Exorcist (1973)
The Front Page (1931)
Grey Gardens (1976)
I Am Joaquin (1969)
It's a Gift (1934)
Let There Be Light (1946)
Lonesome (1928)
Make Way for Tomorrow (1937)
Malcom X (1992)
McCabe and Mrs. Miller (1971)
Newark Athlete (1891)
Our Lady of the Sphere (1969)
The Pink Panther (1964)
Preservation of Sign Language (1913)
Saturday Night Fever (1977)
Study of a River (1996)
Tarantella (1940)
A Tree Grows in Brooklyn (1945)
A Trip Down Main Street (1906)
The nomination period for the 2011 list is open and you can submit up to 50 films, that you believe should be persevered, to the Library of Congress. If you are looking for some inspiration for your nomination to the Library of Congress you can look here for current movies not yet named into the Library of Congress.