Logitech Z-2300 Sound System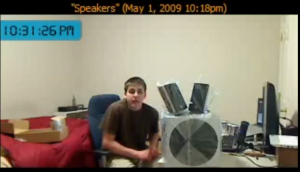 A little while back Logitech released new version of the Z-2300 speakers. I just got these speakers and it looks like it retained the THX certification and speaker-frequency response and the subwoofer's 120 watts of floor-rattling power. The remote still offers headphone access and the standard sub and volume controls.
First off I would like to complement Logitech on the design, it looks great. Also, these things are loud! I played the THX intro with the bass on full and speakers on 75% and my room was literally shacking. These thing are loud and probably the second best speakers to buy compared to the Logitech Z-5500.
At $100 from NewEgg, the Logitech Z-2300 speakers are an excellent investment.