Mac OS X Mountain Lion Review [Gold Master]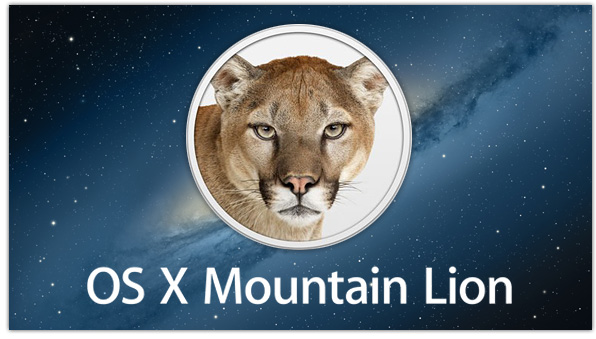 On July 9th, 2012 Apple released the Mac OS X Mountain Lion Gold Master (GM) to its developers to put thorough its final paces before being released to the public. Since this is basically the final version before it's released to consumers what we seen in this version of Mountain Lion will be in the public release unless something major and catastrophic happens. With over 200 new features in Mountain Lion we can't squeeze them into a short enough video so today we'll be outlining only the major players.
One of the biggest new features has to be complete iCloud integration. From the moment that you start up your computer you are brought into the iCloud world by creating an account and getting all of your information synced into the cloud. This is great if you have multiple computers or devices that you want to share data too. If you have an iPhone or iPad this is especially handy for syncing data between applications. For example with Reminds and Notes you can make todo lists and take notes on your iPad while you are out and about, then when you arrive back home those notes and reminds will be on your desktop ready for you to complete. It's a great system for anyone and getting into the cloud.
For veteran Mac users, you might remember how clunky iChat was to use and how unuserfriendly it was. Apple has largely fixed that problem and added in some hot new features with Messages, as an extension to iMessage you can use a desktop client to message those who have their devies connected to iMessage. It's simply being able to text someone from the comfort of your desktop. Not only can you connect your IM accounts, you can easily send pictures to your friends devices simply by dragging and dropping. Overall the look and feel of Messages vastly improves over iChat.
Ported from iOS, the Mac gets a Notification Center that looks like that found on your iPhone. It alerts you to everything from incoming IM messages to new Mail items in your application. When those notifications roll in it is organized into a nice slide out center where they are categorized by application and displayed neatly. By clicking on the notification you are redirected into the app that created the message and are brought to where that message is. From notification as well you are given the option to Tweet and post a Facebook message along with turning off notifications for the night.
If you like to keep all your apps up to date Apple is introducing Power Nap which will update applications when your computer is asleep and connected to a wifi network. This will keep all your applications and files up to date and synced when you have it connected to a power source. While this happens it can also create Time Machine backups to keep you always backed up.
Another big feature brought over from the iPhone is dictation. With Siri-like dictation you can use it to dictate anywhere that you can enter text with a simple keystroke. In face this sentence has been dictated using dictation. Right now dictation supports English, French, German, and Japanese with more coming soon.
All throughout Mountain Lion you'll see social integration with the ability to post anywhere to Twitter or Facebook with a simple click. This is Apple's way of becoming more social and it works fairly well when looking at the normal user who like to post updates periodically and doesn't want to go to the actual website. It's defiantly the fastest way to post an update.
One of the last of the biggest features is Gatekeeper, which blocks foreign applications from installing unless specified by you. For example, it defaults to Mac App Store and identified developers, which is great for keeping your system secure by screening the applications that can be installed. Although not all of the major applications are available in the Mac App Store nor have the identified developer code installed in their application so initially it might be tricky to install some of your favorite applications.
Last up we have Safari which got a major update that includes iCloud and sharing features. Like we've seen in iOS 6, Safari can sync tabs between devices and allow you to bring up one set of tabs from one device on yours easily. And when you are on your favorite site and want to save something into your Reading List or share a funny website there's a simple share button to do all of that.
Overall it's nice to see what Apple's done with Mountain Lion and it brings some much needed features to the table which will boost them up over the competition. We love the social integration with the simplicity to post almost anywhere. We also love Notification Center that will be great on managing what's happening on your computer. When it's released, you should defiantly think about upgrading to Mountain Lion to get the best features.