Microsoft CES 2012 Keynote Recap [VIDEO]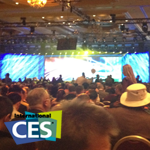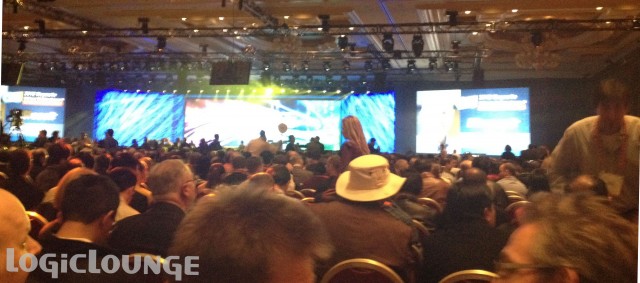 Microsoft has just wrapped up their last official keynote at CES. The event kicked off with an auto-tuned remix of the last 15 years of Microsoft's CES history. 120 seconds later, and Ryan Seacrest is welcomed on stage to host the keynote with Steve Ballmer. First on the agenda is Windows Phone 7. Steve mentions how it's the most different platform on the market that really puts the people first. Derek Snyder, senior product manager for Windows Phone 7, takes the stage and begins to demonstrate some new features available on their mobile platform. New devices from Nokia and HTC were also announced, and are set for release in the next few months on T-Mobile, Rogers, Telus, and unlocked at Microsoft Stores.
Steve begins his Windows 8 news with some current stats about Windows. To this day, there are over 1.3 billion Windows PCs being used on the entire planet! A video featuring Steve's favorite new PCs running Windows segues into Tami Reller showing off the latest new features in Windows 8. She demos the brand new Internet Explorer 10 with HTML5 video, built-in sharing functionalities, new apps, games, and how to navigate though open applications with the snap feature. The next milestone will feature a fully functional App Store with free apps this February. No word on the final launch date for Windows 8 just yet. Reller finishes up by talking about some of the latest ultrabooks that have been announced at CES.
A rather odd "Tweet Choir" appears on stage leaving us perplexed…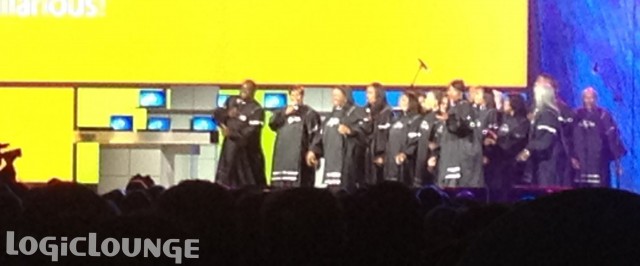 On to Xbox news! Craig Davidson, senior director of Xbox begins with a brief demo of Kinect and then brings out a Nokia Lumia 900 and starts controlling the Xbox with it. The new smartphone remote features will roll out with their new partnership with a few major news organisations, bringing even more content to your internet connected living room. As far as gaming goes, a demo of Sesame Street's latest game showed off a new take on educating young children, eliminating the previous passive experience Sesame Street offered, and replacing it with a fully interactive experience kids will adore. One of the most important Xbox announcements didn't actually have anything to do with console gaming at all. Since the launch of the Kinect back in November 2010, developers have been using the 3D camera to develop apps for Windows. Microsoft has finally decided to release a dedicated Kinect for PC which is available for pre-order today and will ship starting February 1st.
Steve wraps up his final CES keynote talking about how Metro is the interface that will be present across all their platforms creating a unified user experience. Of course he couldn't end the show without the infamous Ballmer chant,
"Metro, Metro, Metro! and Windows, Windows Windows!"