Microsoft's Bing Releases New Social Features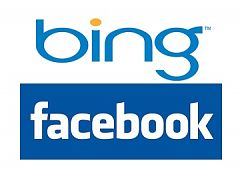 Today, the Microsoft search service Bing is completing its deployment of new social features that include built in support with Facebook.
Bing has been taking user surveys and feedback asking its users what it wants to see, Bing has finally responded with an even greater service integrating Facebook into the search service. Its main focus seems to be with usefulness, making all of the searching and user experience simple and concise for users.
One of the biggest adoptions of the integration with Facebook is the ability to see what your friends have "Liked" in relation to your search. For example: if you search for "Seattle steakhouse" under the top results you will see any steakhouses that your Facebook friends have liked.
Based on your Facebook settings, you could also show up in any of those searches as well. This is similar behavior to the way Facebook works. It's important to note that you will not show up in Web searches on major search engines including Bing, just in Facebook Profile Searches within Bing conducted by your friends or friends of friends.
For under-aged Facebookers, this service will not be available until you are 13 or older.
The way customers can control the features (turning them on and off) remains the same, and you can learn more about the features themselves at Bing's discover page.
Bing is definitely taking a step ahead by taking your Facebook friends into account and trying to give you a better overall user experience as well as a unique search to your Bing experience.