Mozilla Pulling Thunderbird Development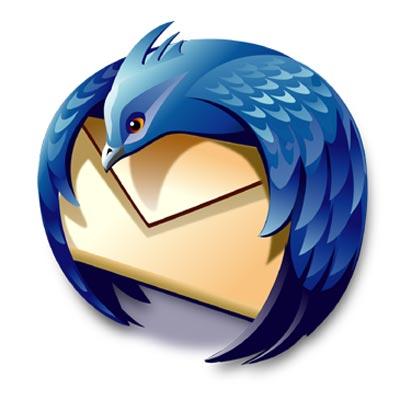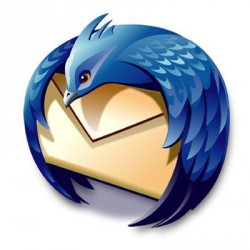 Mozilla wants to emphasize more on the internet browser market more. Mozilla has sent a letter to "Mozillians" recently of the upcoming announcement that Mozilla is officially pulling out of major development of their mail application, titled Thunderbird. They told the "Mozillians" to not inform anyone of the announcement till Monday when Mozilla finally makes a public announcement, but you know what happens.
This just comes after Mozilla said in an announcement a month ago that they were going to be releasing a new version of Thunderbird that includes large file sharing and the ability to create personalized email addresses.
Mozilla has been pulling people off the development of the Thunderbird program since the beginning of the year. Although Mozilla is pulling development of the Thunderbird program, they said that they are not "stopping" Thunderbird, saying that they are going to still provide ongoing security and stability improvements. The members who were pulled from the Thunderbird support will be used to help development in other areas in the Mozilla organization, like the upcoming Firefox Operating System.
Techcrunch has disclosed the email Mozilla sent this letter out to select "Mozillians".
Hello Mozillians:
On Monday Mitchell Baker will be posting on the future of Thunderbird.
We'd like you to be aware of it before it goes public. However, this is *confidential* until the post is pushed live Monday afternoon PDT. Please don't tweet, blog or discuss on public mailing lists before then.
In summary, we've been focusing efforts towards important web and mobile projects, such as B2G, while Thunderbird remains a pure desktop-only email client. We have come to the conclusion that continued innovation on Thunderbird is not the best use of our resources given our ambitious organizational goals. The most critical needs for the product are on-going security and stability for our 20+ million users.
However, Thunderbird is one of the very few truly free and open source multi-platform email applications available today and we want to defend these values. We're not "stopping" Thunderbird, but proposing we adapt the Thunderbird release and governance model in a way that allows both ongoing security and stability maintenance, as well as community-driven innovation and development for the product. This will mean an eventual shift in how we staff Thunderbird at Mozilla Corporation – we are still working out details, but some people will likely end up on other Mozilla projects.
We are going to open this plan for public discussion to individuals and organizations interested in maintaining and advancing Thunderbird in the future on Monday. We are looking for your feedback, comments and suggestions to refine and adapt the plan in the best possible way throughout the summer so we can share a final plan of action in early September 2012.
If you have any questions prior to Monday please reach out to me [[email protected]] or Mitchell [[email protected]]. Again, this information is for Mozillians-only until Mitchell's post goes live.
Regards,
Jb Piacintino
Thunderbird Managing Director
Additional information:
New release and governance model for Thunderbird will be available here concurrently to Mitchell's post:
https://wiki.mozilla.org/Thunderbird/Proposal:_New_Release_and_Governance_Model
Info on Modules and Thunderbird owners:
https://wiki.mozilla.org/Modules
You're receiving this email because you're a registered Mozillian. We'll send you timely and occasional organizational news and updates – meant just for Mozillians. If you do not wish to receive these updates, please unsubscribe here. Read the Mozilla Privacy Policy.
Mozilla
650 Castro Street, Suite 300
Mountain View, CA 94041-2021
(650)903-0800
Hopefully, there will be people around the world to pick what Mozilla dropped off.