Netflix Introduces New Plans And Price Changes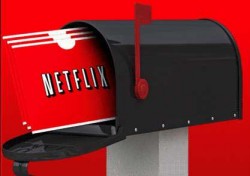 We've all been happy about the Netflix service, we can get movies mailed and streamed to us so we can never leave the safe haven of our houses. Overall, people love the service and Netflix has been booming and taking out rental stores like BlockBuster. Netflix made an announcement today that will change-up most of the pricing for the service.
First off, Netflix is launching a DVD-only service that cuts out the streaming part to bring lower prices. For only $7.99/month you get unlimited DVDs by mail with a limit of 1 DVD out at a time. Netflix will also offer the $11.99/month plan that ups the limit of 1 DVD out at a time to 2. Netflix is aiming to take out BlockBuster and their DVD mail program with these new lower prices. If you're interested in this new users are offered to visit dvd.netflix.com.
With all the controversy over streaming movies over the internet, ISPs are threatening Netflix to pay higher rates because, they say it is a strain on the network. To make ISPs a little happier, Netflix is splitting DVD and streaming into two separate services to give customers more of a choice and gives a better cost range for users. The main point is that Netflix will no longer have a DVD-by-mail and streaming in the same package, you'll have to purchase them separately.
Plans will look a bit like this:
Plan 1: Unlimited Streaming (no DVDs) for $7.99 a month
Plan 2: Unlimited DVDs, 1 out at-a-time (no streaming), for $7.99 a month.

The price for getting both of these plans will be $15.98 a month ($7.99 + $7.99). For new members, these changes are effective immediately; for existing members, the new pricing will start for charges on or after September 1, 2011.
Netflix offers that they are giving their users more of a choice, but we here think there is something more going down. Check out the official release here.