New Tweets Per Second Record Set By Women's World Cup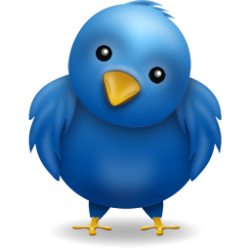 Two new records for tweets sent per second was on Sunday during the FIFA Women's World Cup.
Two games were responsible for setting the record, first the final game between USA and Japan, set an all-time record of 7,196 tweets per second at the end of the game. The second, Paraguay and Brazil game took up the number-two spot of all time with 7,166 tweets per second. All of this according to the @Twitter account.
[blackbirdpie id="https://twitter.com/#!/twitter/status/92754546824200193″]
The last record was set in Japan during New Year's with 6,939 tweets per second during that period of time. Not to mention, the Women's Word Cup was more popular than the Men's World Cup in 2010. With only 3,283 tweets per second, set by the Spain and Denmark game, it's nothing to the new records set today. Just taking an observation, but it seems that a lot of the activity is set around Japan, are they utilizing Twitter more than we do?
We can tell that soccer is very popular on Twitter and around the world, but as far as non-soccer events go, the last record set was the Super Bowl, it only brought in a measly 4,064 tweets per second during that event.
The games brought in many popular people to tweet including the president Barack Obama:
[blackbirdpie id="https://twitter.com/#!/BarackObama/status/92706091976237056″]