OS X Lion Coming on Wednesday?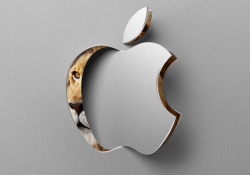 Reports have been all over the place, we cannot seem to place a specific date for the release of Mac OS X Lion. Apple, like always, won't release specific dates at all and only mention that it will be released sometime July. That could be the 1st or the 31st, we don't know.
Today, sources claim that Wednesday is going to the be the official release day. The source has gone as far as to name the exact time at 8:30 AM Eastern is when it will be open for upgrade and download. Apple hasn't been too concerned to update hardware just yet, until Lion is released we won't see any hardware updates from the company. Apple isn't going to change the price and will still make it available for purchase from the Mac App Store for only $29.99, which is a whole lot cheaper than going out to the Apple store to buy a disk that costs more than double that.
It has been reported that a hold up is causing a slight delay because of logistics and infrastructure related to the digital distribution method that Apple is taking on for the first time. The Golden Master of Lion was seeded to developers on July 1, so that means that the final release is not too far behind. If you're unaware of what Golden Mater means, it's a term used by Apple to indicate that the specific build is considered final and will be what is released when the product is put on sale.
Lion is on its way and we can't wait to explore and see what it has to offer. What are you looking forward to most in Lion?