NYPD and Microsoft Partner Up On All-Seeing Digital Eye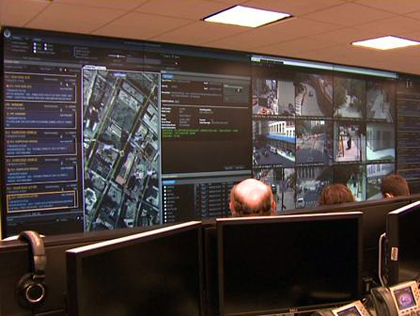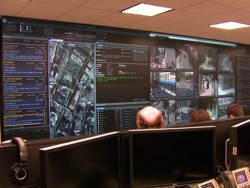 New York City law enforcement officials have teamed up with Microsoft for the "Domain Awareness System," which will aggregate and analyze real-time data from a multitude of the city's existing public safety feeds, including more than 3,000 closed-circuit TV cameras.
The new system will act as a communications hub, said NYC Mayor Michael Bloomberg during a press conference Wednesday, whereby a number of counter-terrorism systems can relay information to more than 1,000 people in the field.
"The technology being used here can also play an important role in fighting everyday crime," Bloomberg said.
Imagine someone alerts police to a suspicious vehicle. The Domain Awareness System could then automatically track that vehicle using the city's network of cameras, read the license plate, figure out where the vehicle has been in the past, and find information about the driver, all while transmitting data to police.
The technology was developed as a joint project between Microsoft and the NYPD. Microsoft served as the technical and engineering muscle, while NYPD personnel worked to develop and refine the system for their needs.
"The system is a transformative tool because it was created by police officers for police officers," said New York City Police Commissioner Ray Kelly.
The new system goes above and beyond what the NYPD's current technology allows. Detectives and officers in the field will be able to rely on real-time alerts. Investigations will benefit from immediate and full results, such as arrest reports, warrants, complaints, and even parking tickets, all of which can be plotted on a map for a geographical sense of where they occur.
"This new system capitalizes on new powerful policing software that allows police officers and other personnel to more quickly access relevant information gathered from existing cameras, 911 calls, previous crime reports and other existing tools and technology," said Mayor Bloomberg. "It will help the NYPD do more to prevent crimes from occurring and help them respond to crimes even more effectively."
New York City called the DAS a counter-terrorism measure in a press release, but the data collected can be used "for a legitimate law enforcement or public safety purpose" as well, according to the city's Public Security Privacy Guidelines. Monitoring will occur 24 hours a day in some parts of lower Manhattan, video will be held for 30 days unless archived, and license plate information will be saved for 5 years.
While the system may be fantastic for law enforcement, there's going to be a lot of backlash about privacy concerns. Is this a step in the right direction for law enforcement, or is it just too invasive?