Ouya Will Get OnLive Games At Launch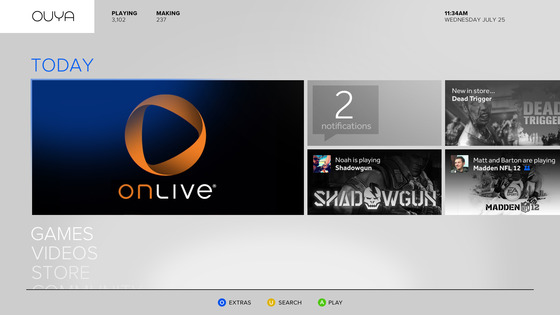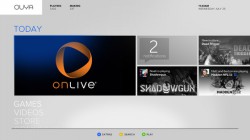 Did you back Ouya's Kickstarter page that has a backing of $5.6 million from about 41,000 people. If you did, you will have some big games to back it.
The Ouya organization recently announced a partnership with cloud gaming company, OnLive; meaning that the device will have OnLive's library of hundreds of video games streamed to the device on demand. OnLive, is a on-demand video game streaming service. Much like Steam on Netflix, users can select games to purchase and stream the games to the computer or device. Instead of downloading the entire game onto the computer, the games runs on OnLive's servers; reducing the need for a powerful computer or even a computer to play games that take a toll on computers, though it require a better-than-decent broadband connection to stream the games decently.
What is really interesting is that OnLive has their own set-top device to play games from OnLive servers. Currently, OnLive is selling their own HDTV MicroConsole and controller for $99, the same price for a Ouya console.
According to OnLive, the partnership between OnLive and Ouya will bring "hundreds of top-tier games" onto the OUYA console — games that will also be playable on a tablet while you're on the go. OnLive also said that they will have instant demos of almost all of the games on OnLive's library, lasting up to 30 minutes per game.
As of right now, there is still less than 13 days still to back the Kickstarter. Even though they have a lot of funding, you can still get one when they roll out the first batch.