NZXT Aperture M Review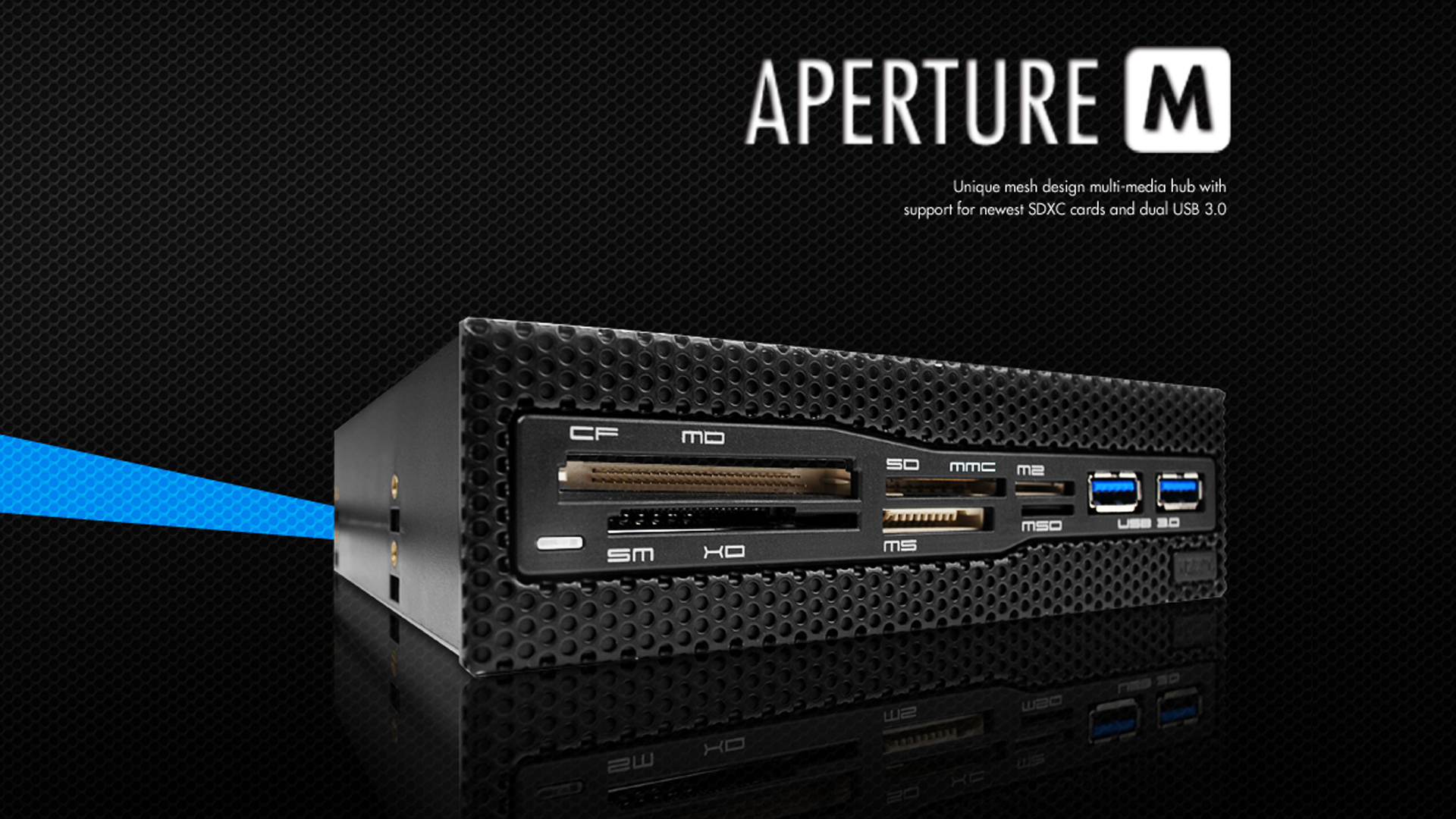 Does your custom case not have enough USB ports? Need a media card reader? What if you could have both in the same system? That's where the NZXT Aperture M comes in, taking your unused internal USB connections this 5.25″ drive bay filler will add 11-card reader and two USB 3.0 ports to the front of your computer. This drive is great for those who are limited on ports and need some more to use.
One of the downfalls of modern computer cases is the lack of connections for both USB and card readers. With the Aperture M from NZXT you can take care of that in a stylish way with this great looking black mesh drive.
Using one of your USB 3.0 and 2.0 connections it takes up minimal amounts of your internal ports and give you the maximum amount of external ports for you to use on demand when you need it.
Supporting all of the latest and most popular card reading ports, you won't go wrong when needing to get information off if a CF card or even a SD card, and if those don't suit your fancy it also supports MD, SM, XD, SDHC, SDXC, MMC, MS, M2, and MicroSD.
With the advancement of USB technology, USB 3.0 is the future for higher data transfer while still being backwards compatible with older USB 2.0 technology. While you can get faster speeds with USB 3.0, this unit supports 2.0 which enables you to use all of your USB flash drive, external accessories, or even an external hard drive.
The bottom line is if you have an open 5.25″ bay with open USB connections you can't go wrong slapping this in your system and using it. Already I've used this on a daily basis to transfer all of my photos off of my SD card with this and it was fast and painless.