NZXT HUE Review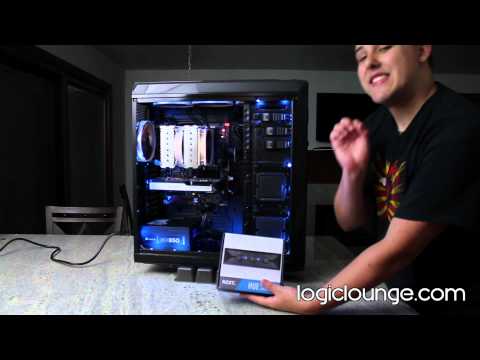 If you've built your own computer or have a prebuilt one with a window on the size, chances are if it isn't lit you aren't having a good time. When you have a case with a windows then it's not worth having a window if it isn't lit up. Sent to me on review from NZXT is the HUE, it's a RGB LED light strip that sticks to your case and gives it some light.
In our recent computer build of the NZXT Switch 810 we have a nice big window in the side of the case we decided to give it some light. The most efficient way of doing this is this RGB controller that utilizes an existing SATA power port and a 5.25″ bay in the front of your case for the controller to sit.
Because this is an RGB controller you can produce any color in the known spectrum to customize your case and make it even cooler than it already is. If you're a hardcore NVIDIA freak you can turn your computer a hulk green, or if you're more on the AMD side you can turn it into a powerful red.
With different modes you can make the computer smoothly transition between all the colors, sharply change colors and changing the speed that happens, make it flash, or have constant on. The controller is filled with options and modes for you to pick from.
Overall this is a great RGB controller for those with an open 5.25″ bay and a nice window on the side of your case. It was very enjoyable to be able to test out this product and have my computer glowing as I use it. Some might find it a nuisance and you can easily turn it off and on to show off to your friends and have a good time.