PayPal Here Review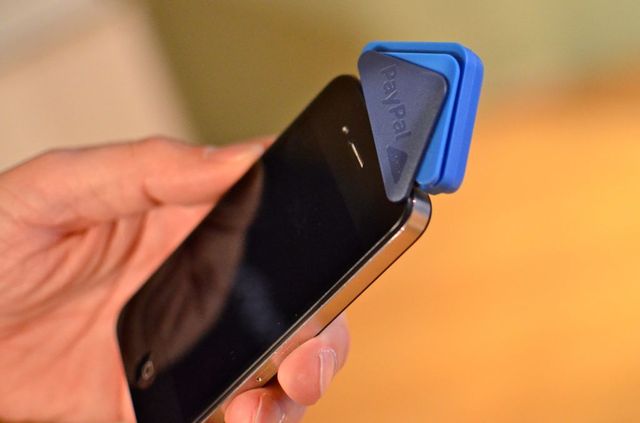 If you're a small business or even a single person who needs to take payments on the go, check out PayPal's mobile payment gateway. This small little device can plug into your iPhone, iPad, or Android device and be a payment gateway between you and your money.
There are lots of different devices out there that can take mobile payments, the big one right now is Square which dominates the mobile payment gateway market place. It's currently being integrated into Starbucks and has further expansion visions. Only recently PayPal has gotten into the game of mobile payments with their own payment gateway called PayPal Here. Just like all of the payment gateways out there, the PayPal here has a headphone jack powered card reader and app that lets you take payments. The only difference between the PayPal Here and other payment platforms is that it's powered by the PayPal network and buyers can even use their PayPal account to pay.
The device itself is pretty simple and straight forward, nothing special and comes with a sticker that says what credit cards you accept and that you use PayPal Here. The most interesting thing is the app more than the device itself. Even if you don't have this free device you can still take payments with the PayPal Here app.
The app is very diverse and comes with different settings from just entering in manual amounts of money that you want to charge a customer to actually having a inventory list and picking from that. The app lets you add tax and tips if applicable and sends an email receipt to the customer for their purchase.
In my opinion, PayPal in the running for number one against Square due to the already large network of users who use the service to get paid and use it to pay. Although there's been some issues with the service, users are generally very happy with it and it works very well.
To get the PayPal here, you need to have a business PayPal account, which is pretty easy to accomplish by just changing your account type. Once you're account is considered a business account. you can head over to the PayPal Here landing page and request a free device be sent to you.